Your front door isn't just the gateway to your house – it's your home's business card. It's your way of making a first impression, to those who land on your doorstep or those who pass by. And it's your family's security – so it needs to live up to the job. Our flush entrance door does just that.
Available either inward or outward opening, this door is side-hinged with visible and adjustable grey Dacromet hinges. The doors are fitted with a three point espagnolette locking system and lockbox with latch and deadbolt.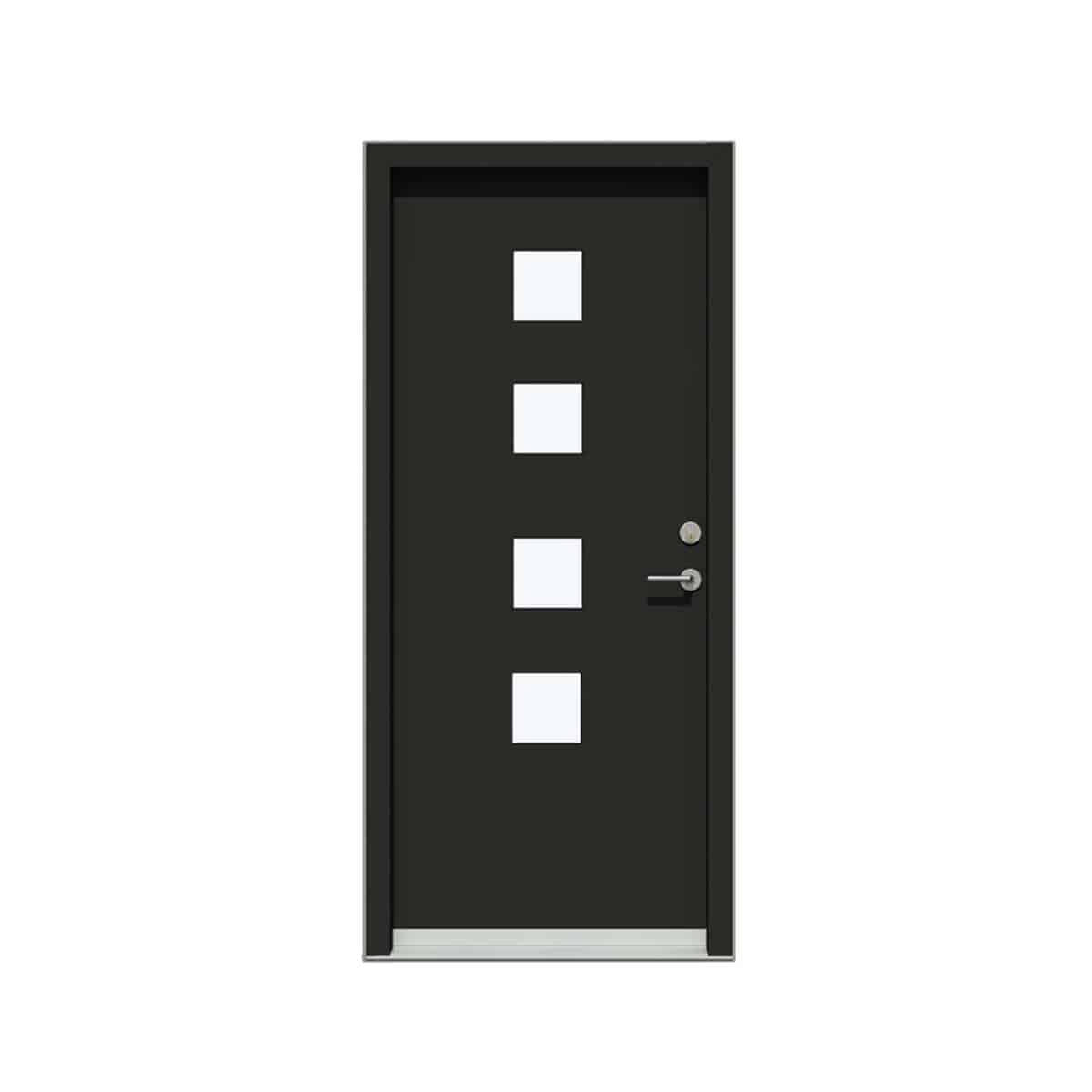 View the size parameters of a flush entrance door.
Every product we make is totally bespoke, and our flush doors can be manufactured to incorporate whatever vision you might have for your big entrance! From a wide variety of paerns to a number of different vision panels (including oval, farmhouse, circle and diamond), the choice is completely yours.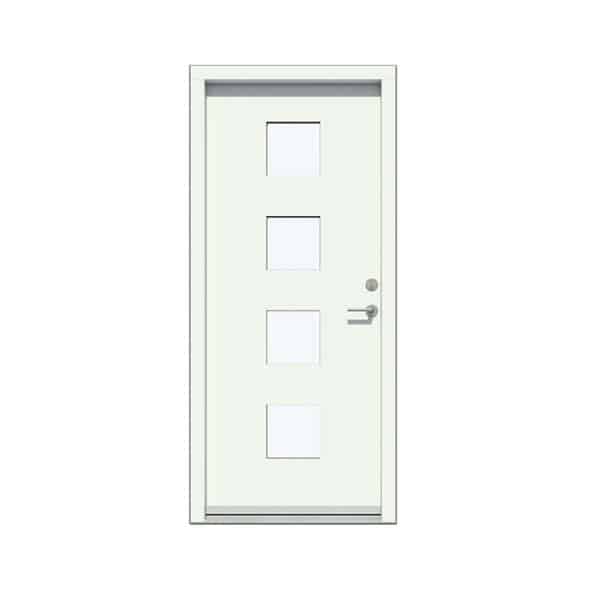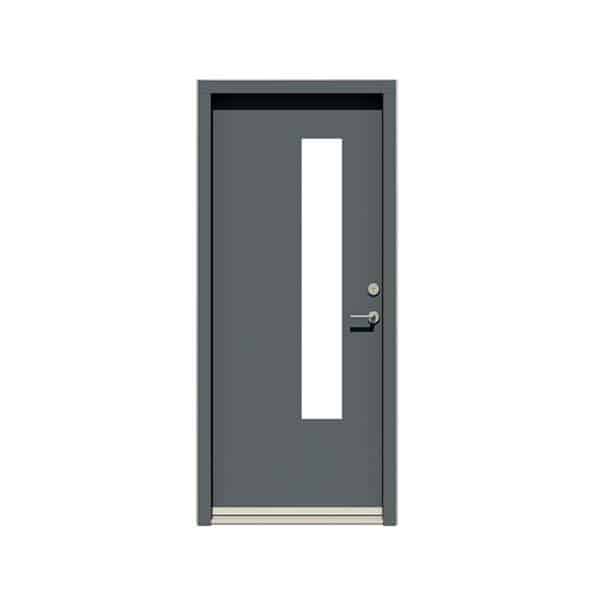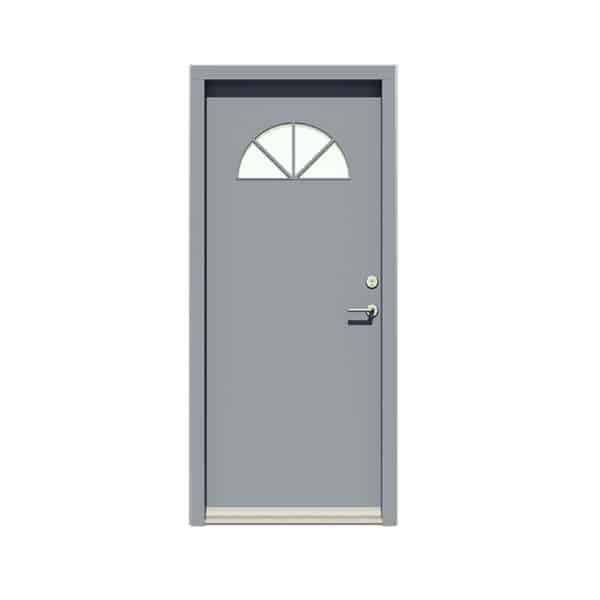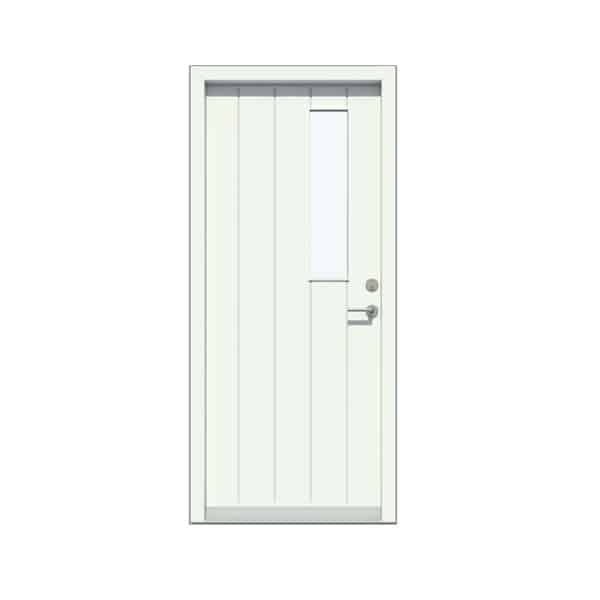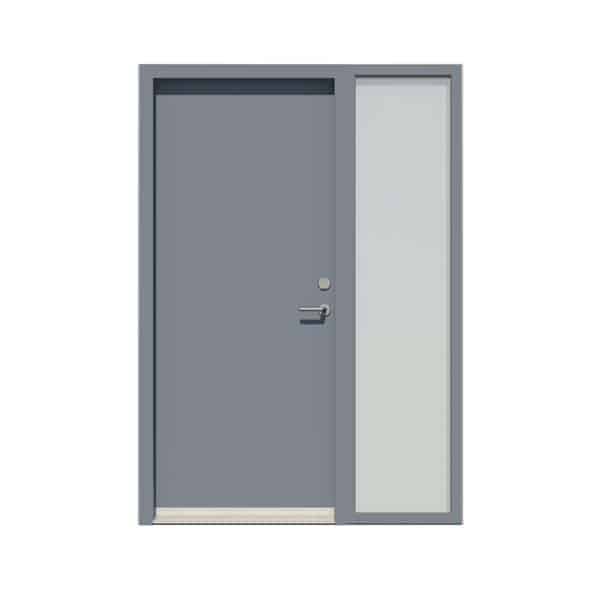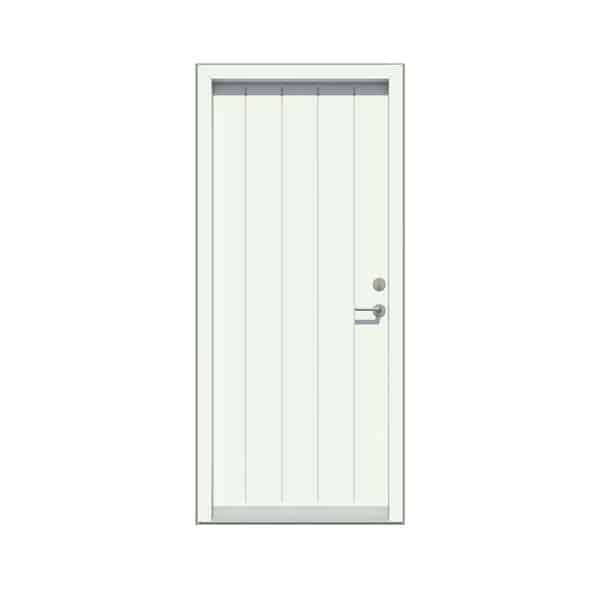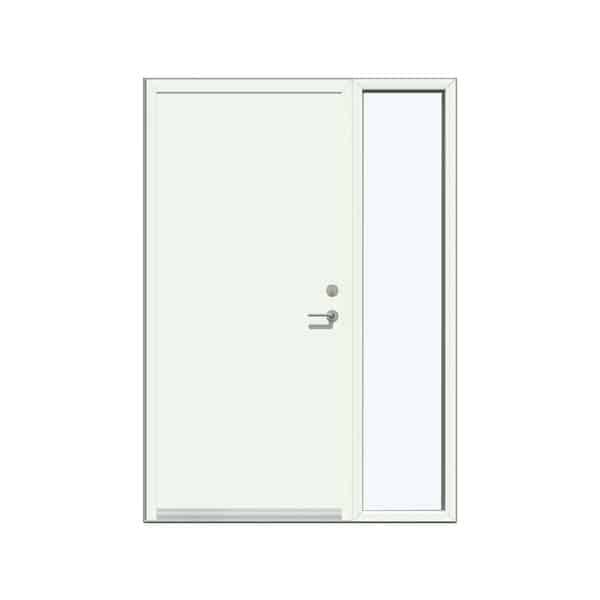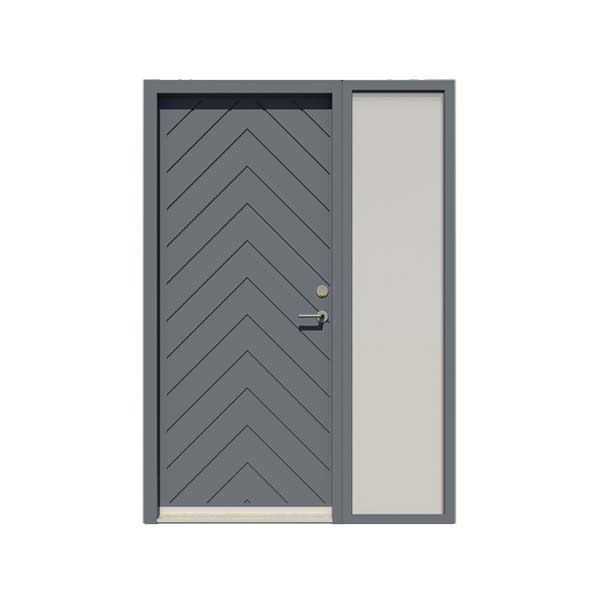 For us, the details are integral to the success of our products. That's because we're inspired and passionate about unique Scandinavian design, and have been for over 60 years. We put our heart into every product we create, and craft every single window and doors in an ethical, sustainable manner – because we want them to last for decades, and we hope you'll enjoy them for just as long.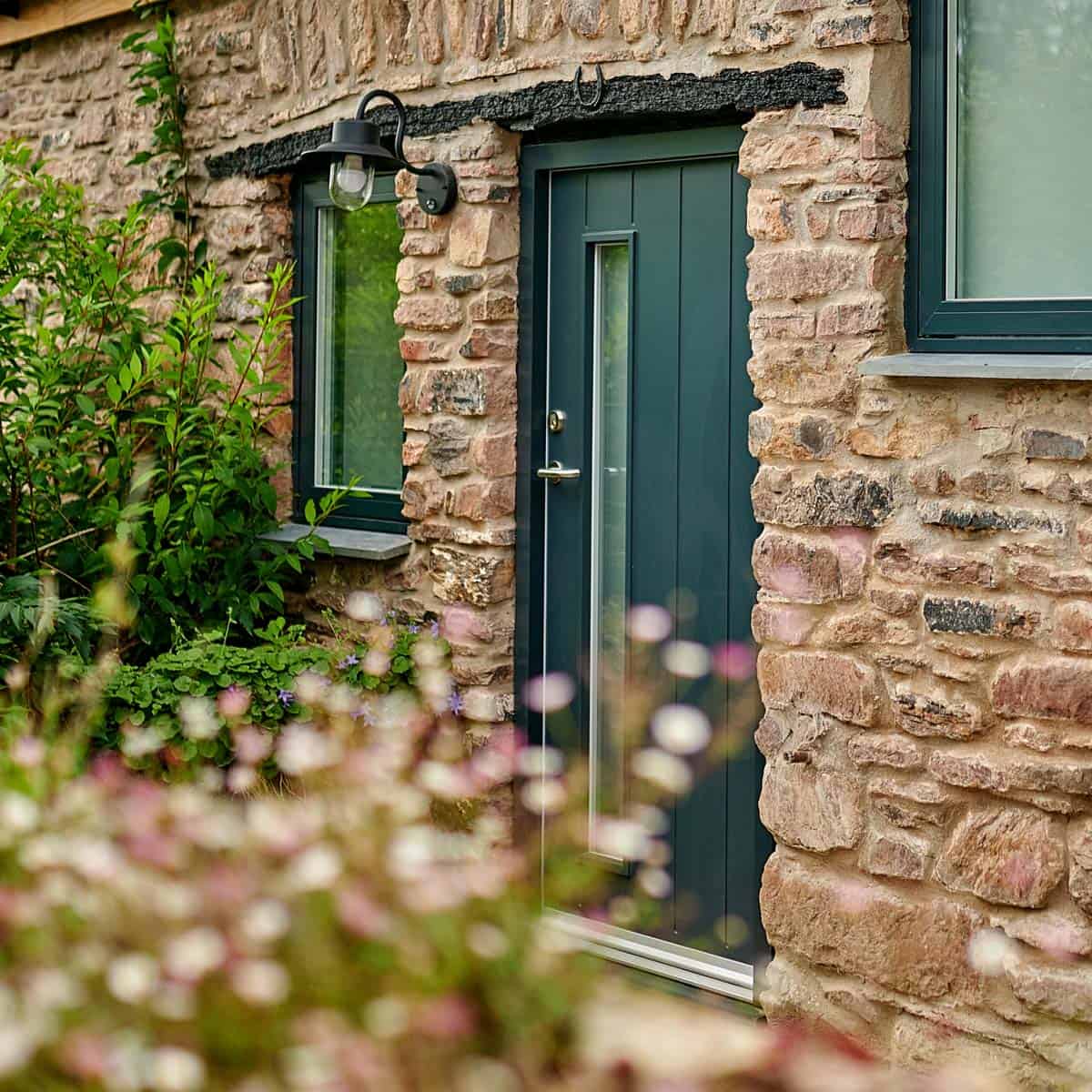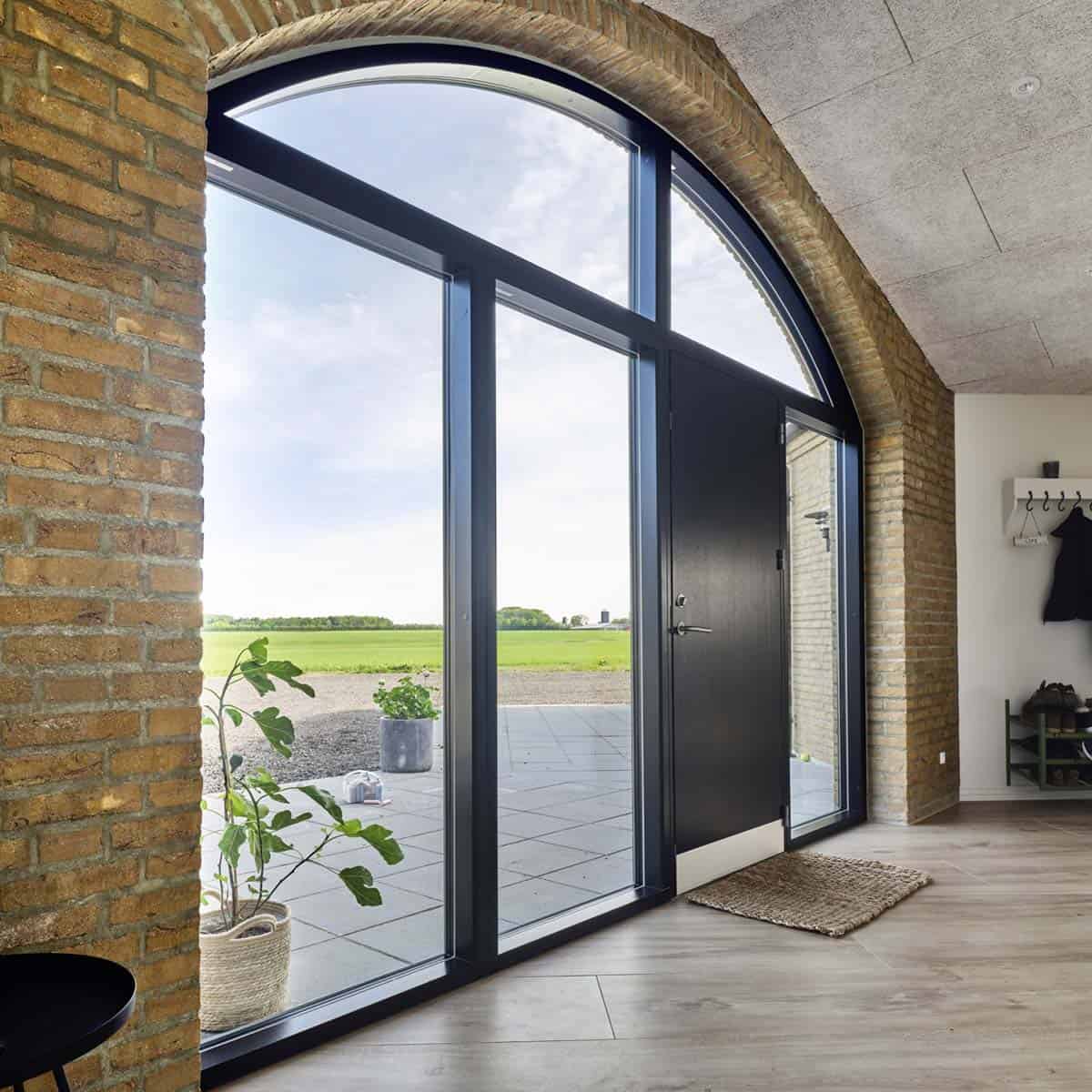 Made from materials you can trust
As the main entrance to your home, your front door needs to be able to withstand a lot. Opened and closed multiple times a day, it must also be prepared to weather the elements – sun, wind, rain and snow! All of our entrance doors are made from high quality products, ensuring high durability and excellent thermal insulation.
Contact us today for a free quote.