Patio doors are the best option to bring the best of the outside into your home. They are designed to connect your home's indoor and outdoor space. Rationel's patio doors can be customised to your wishes and goals, inviting maximum daylight into your home.
Available as either inward or outward-opening, patio doors are ideal for easy access to balconies, gardens and patios.
View the size parameters of a patio door.
When it comes to design, the choice is all yours. AURA & AURAPLUS is our modern design, boasting simple, clean lines. FORMA & FORMAPLUS showcases our classic designs.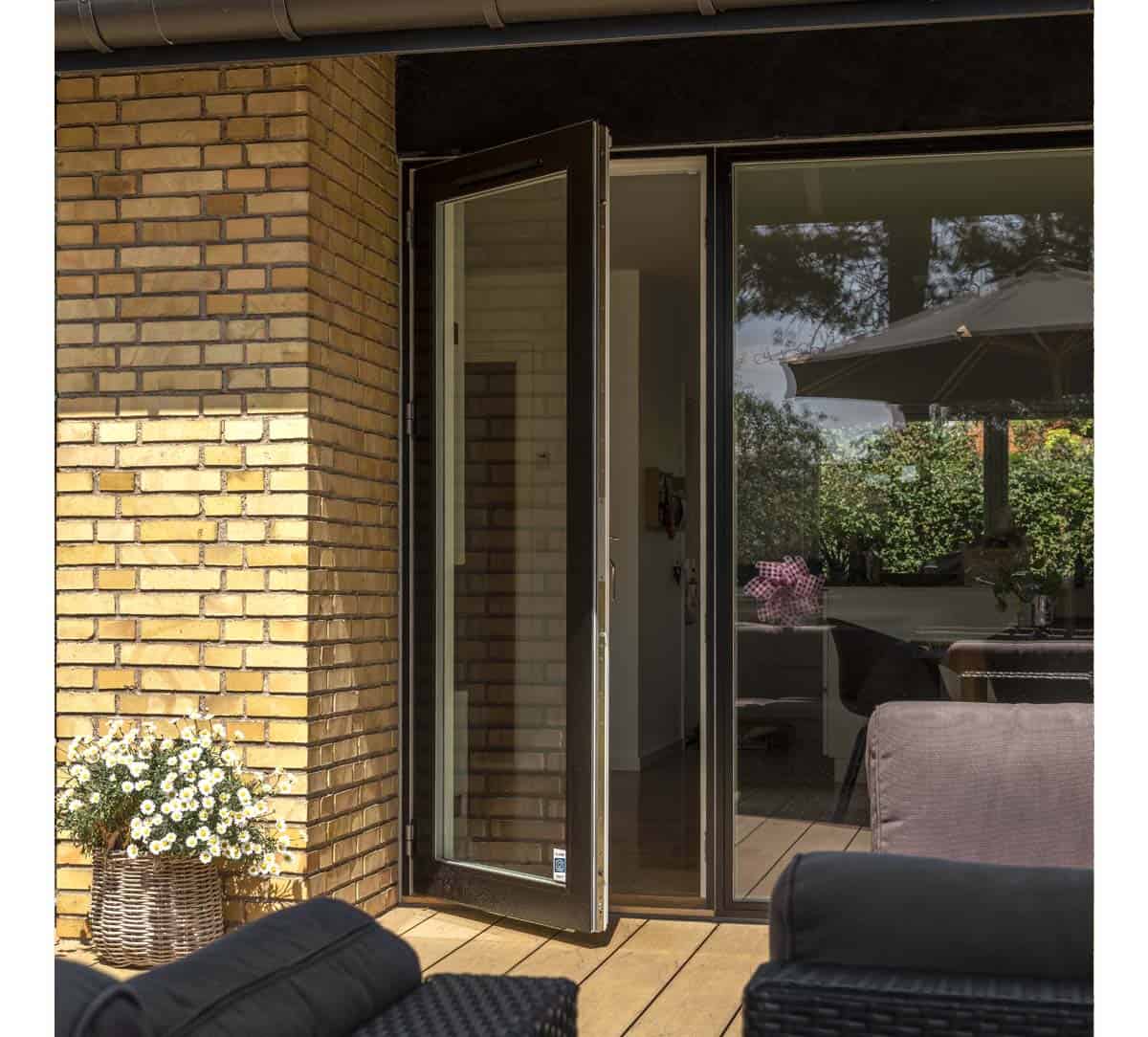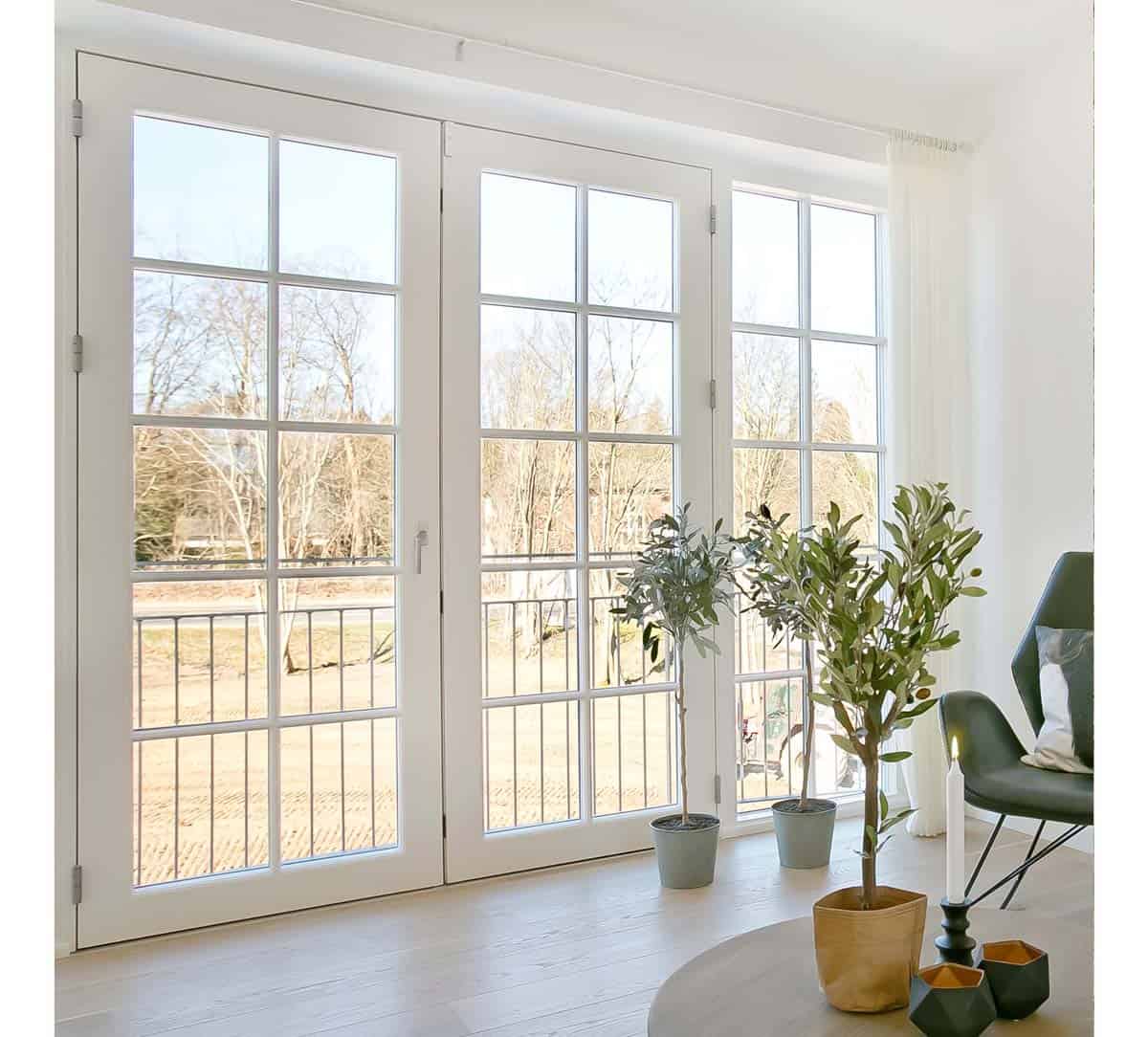 Optimum light intake, exceptional views
The large glass area of a patio door allows for maximum light intake into your home, accompanied by the very best views of your surroundings. The effect is such that it almost removes the barrier to the outdoors, for ultimate tranquility in your environment, every day.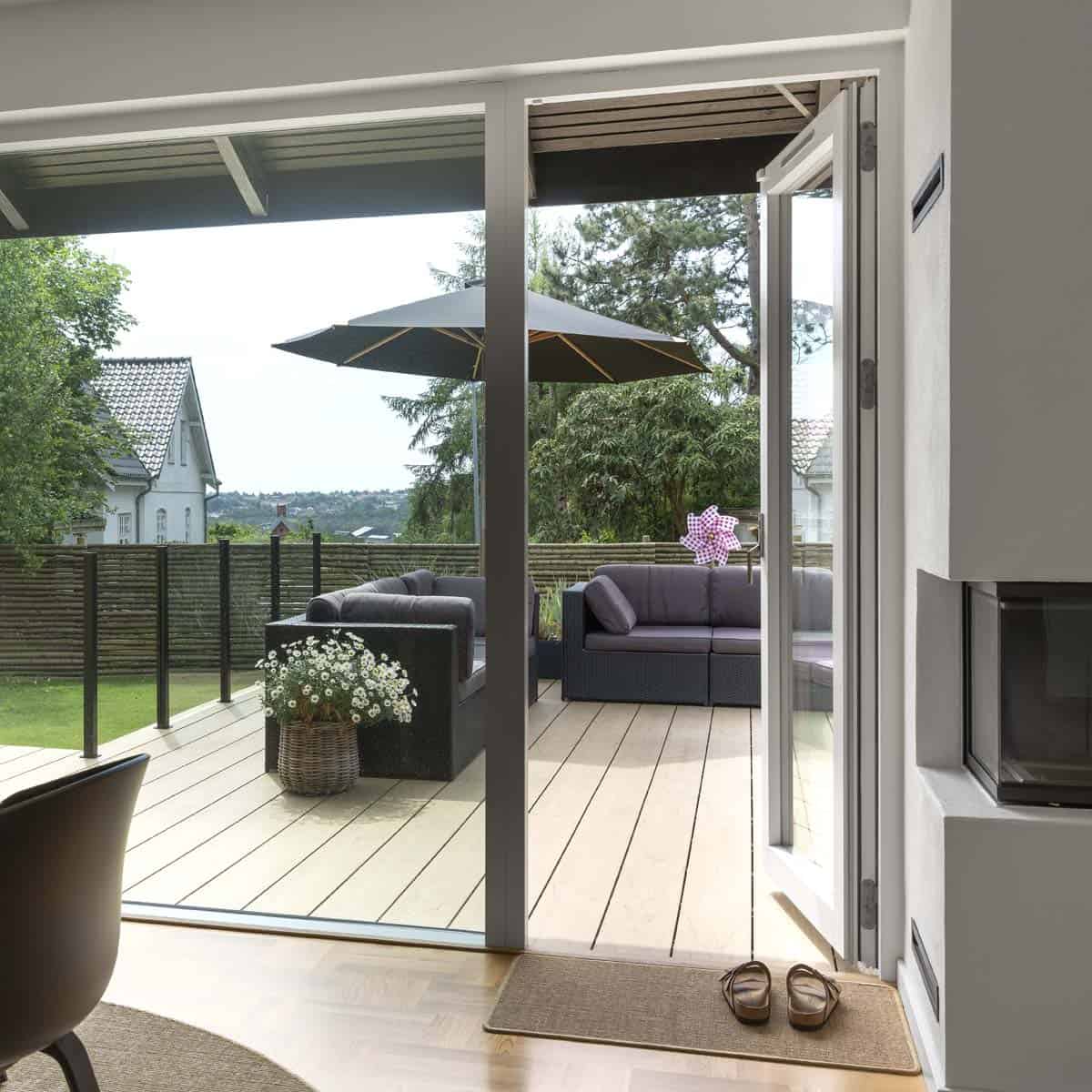 Easy ventilation for your home
Fresh air is an essential part of keeping your home a comfortable environment. Our patio doors come equipped with a handle-operated friction brake*, which allows for the door to be held open easily in any position. You can also opt to include a trickle vent, meaning you can enjoy free-flowing air without the need to open yours windows and doors at all.
*On master door leaf only, when over 650mm wide.
Safe and secure with every door
The high performance glass we use isn't just energy efficient. With our safety glass you'll also enjoy increased levels of security, and our anti-burglary shell protection is designed to give you total peace of mind. What's more, our specially toughened Rationel SAFETY glass holds together when shattered, meaning a significantly reduced chance of injury if someone falls through the pane.
Ready to get started, or need some advice from our experts? We're here for you – just get in touch.