Our exclusive, architect-designed handles add the finishing touch to your Rationel windows and doors and deliver smooth, trouble-free operation. The Rationel ID handle is carefully crafted to complement both our contemporary AURA and traditionally styled FORMA windows, and all our door designs. All you have to do is choose your ideal function.
Our window handle has a matt chrome finish and is available with a choice of three functions.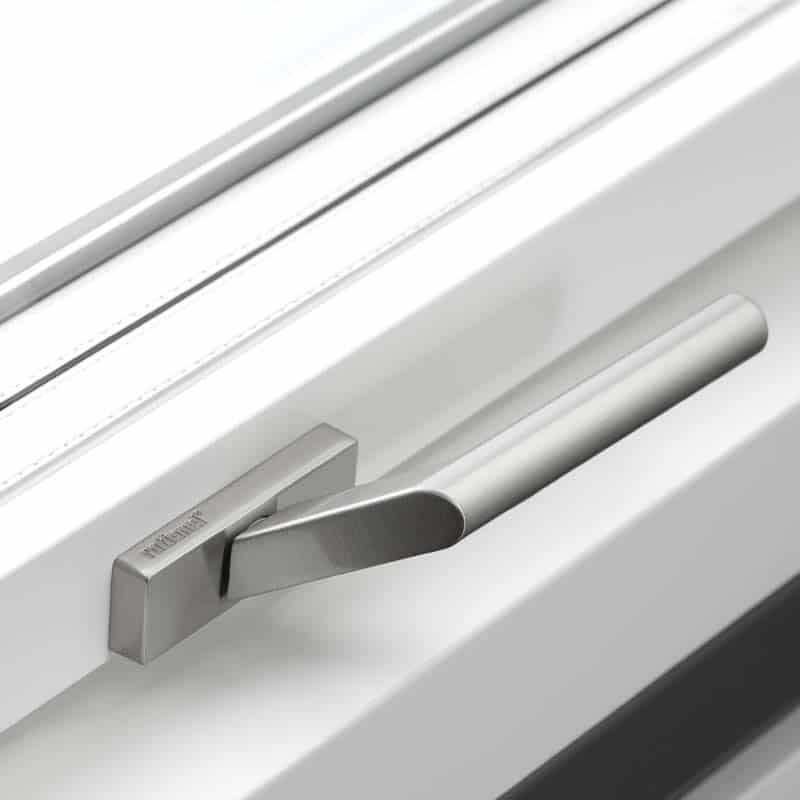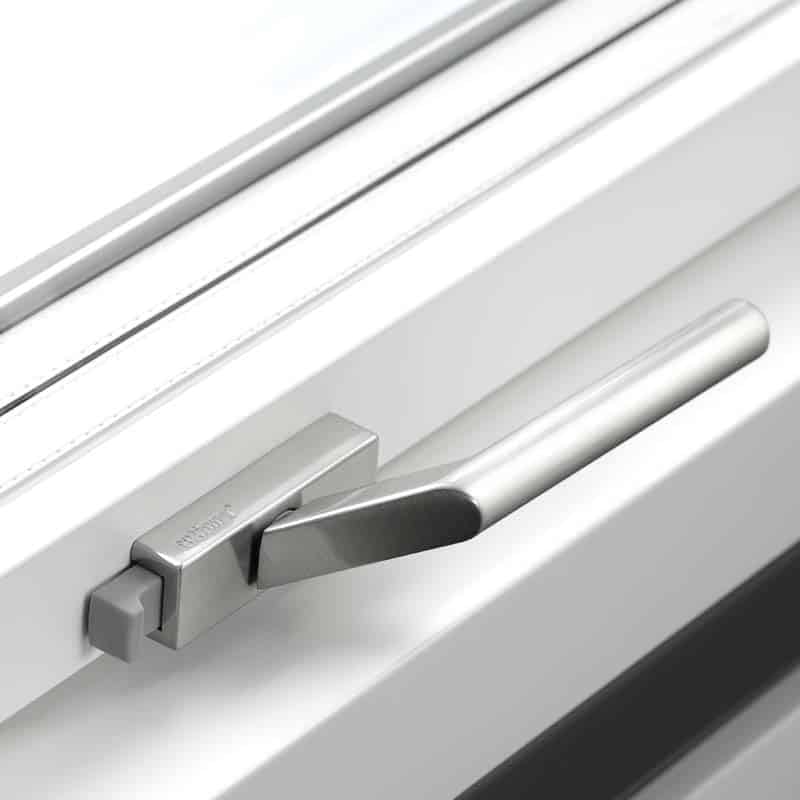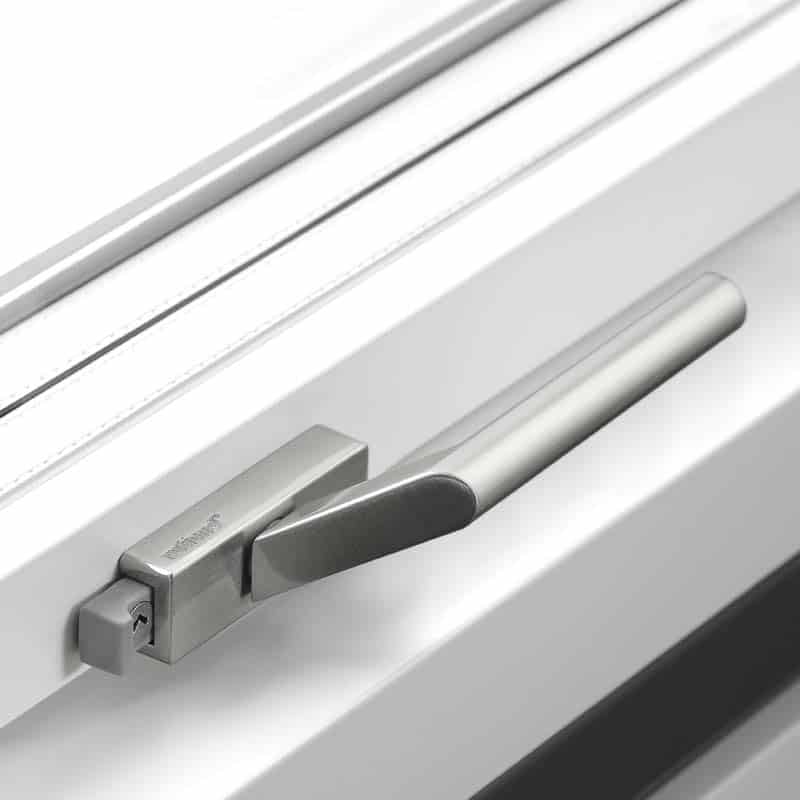 With key-operated lock and child-lock
The Rationel ID handle allows safe and secure ventilation thanks to the receiver plate which is fitted to all outward opening Rationel windows, and to patio and casement doors. This means that a window or door can be opened slightly, creating a small ventilation gap, and the handle then secured to prevent the window opening further.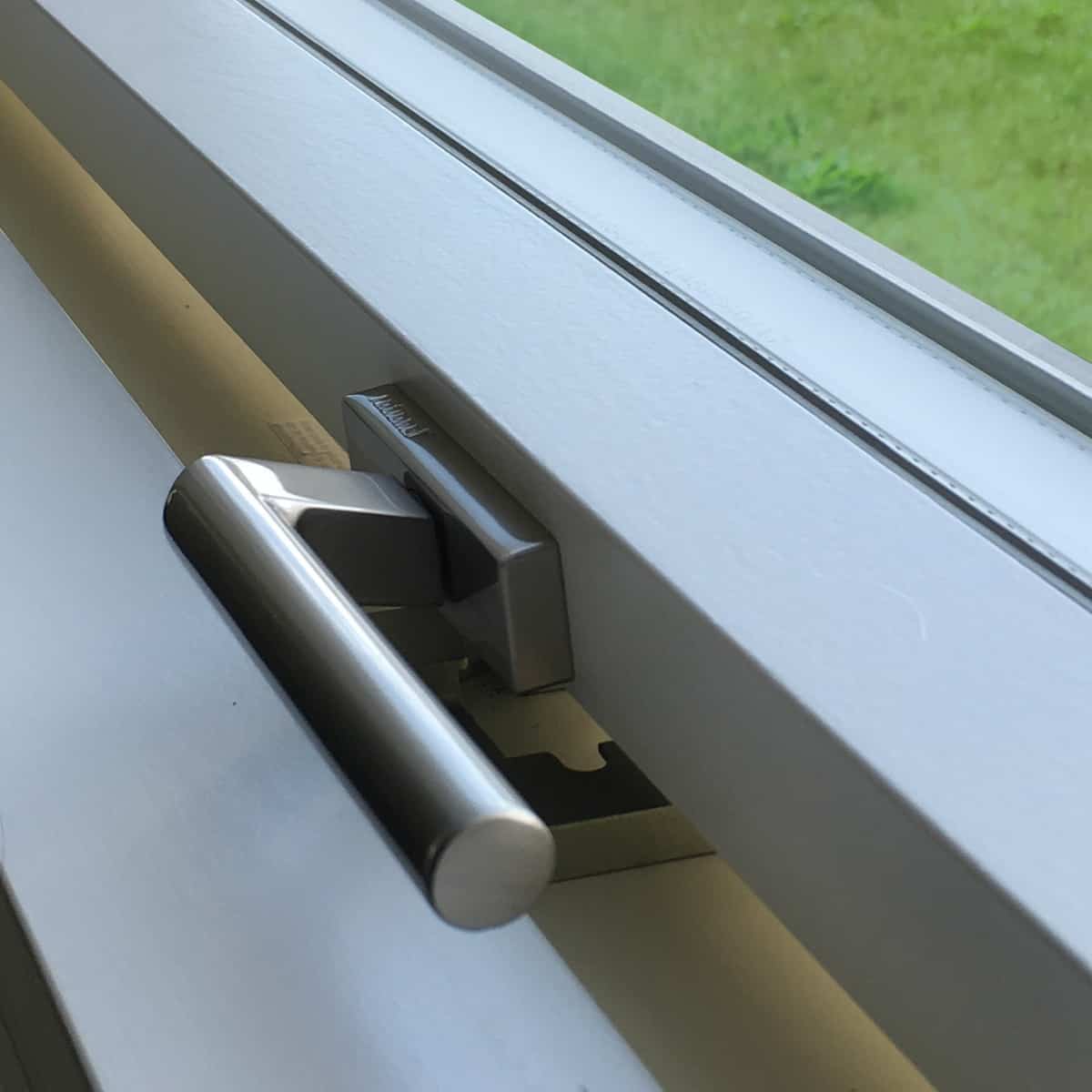 Handles for casement, patio and sliding doors
For continuity, our casement, patio and sliding door handles are in the same design as the Rationel window handles. An internal handle is fitted as standard to all Rationel patio, casement and sliding doors, with the option to add an external handle and cylinder lock on patio and sliding doors – an easy way to improve home security.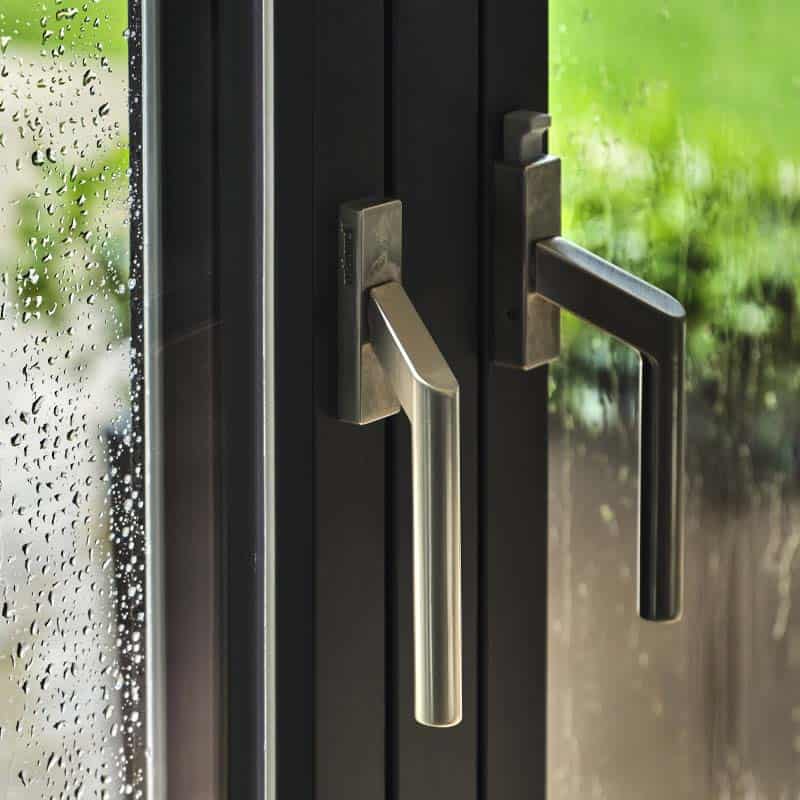 Standard handles
(double casement door)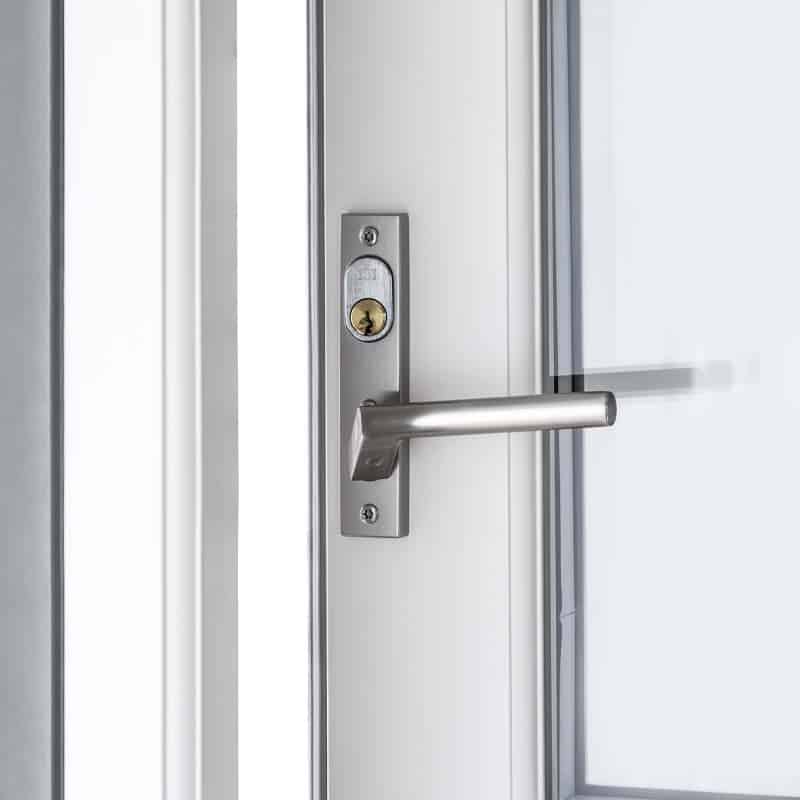 Handle with cylinder lock
(patio door)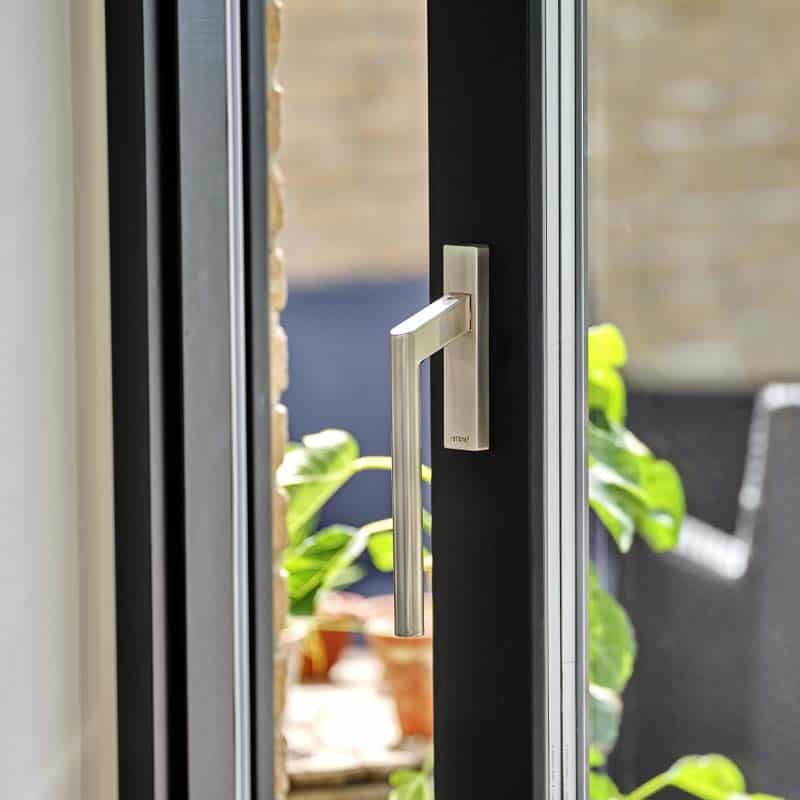 Standard handle
(sliding door)
Handles for flush and glazed entrance doors
Our entrance doors are delivered ready prepared for Rationel handles and locks, which are fitted on site after the door is installed.
How to install Rationel door handles and locks.
You are able to choose between two designs for your door handle; roses or a backplate. The door handle with roses has a bracket around the door handle itself, which is separate from the cylinder lock, or keyhole as you may know it. The door handle with backplate is a handle with lock and keyhole in one piece.
You can also choose whether you would like to have key locking both inside and outside, or key locking outside only with a thumbturn inside.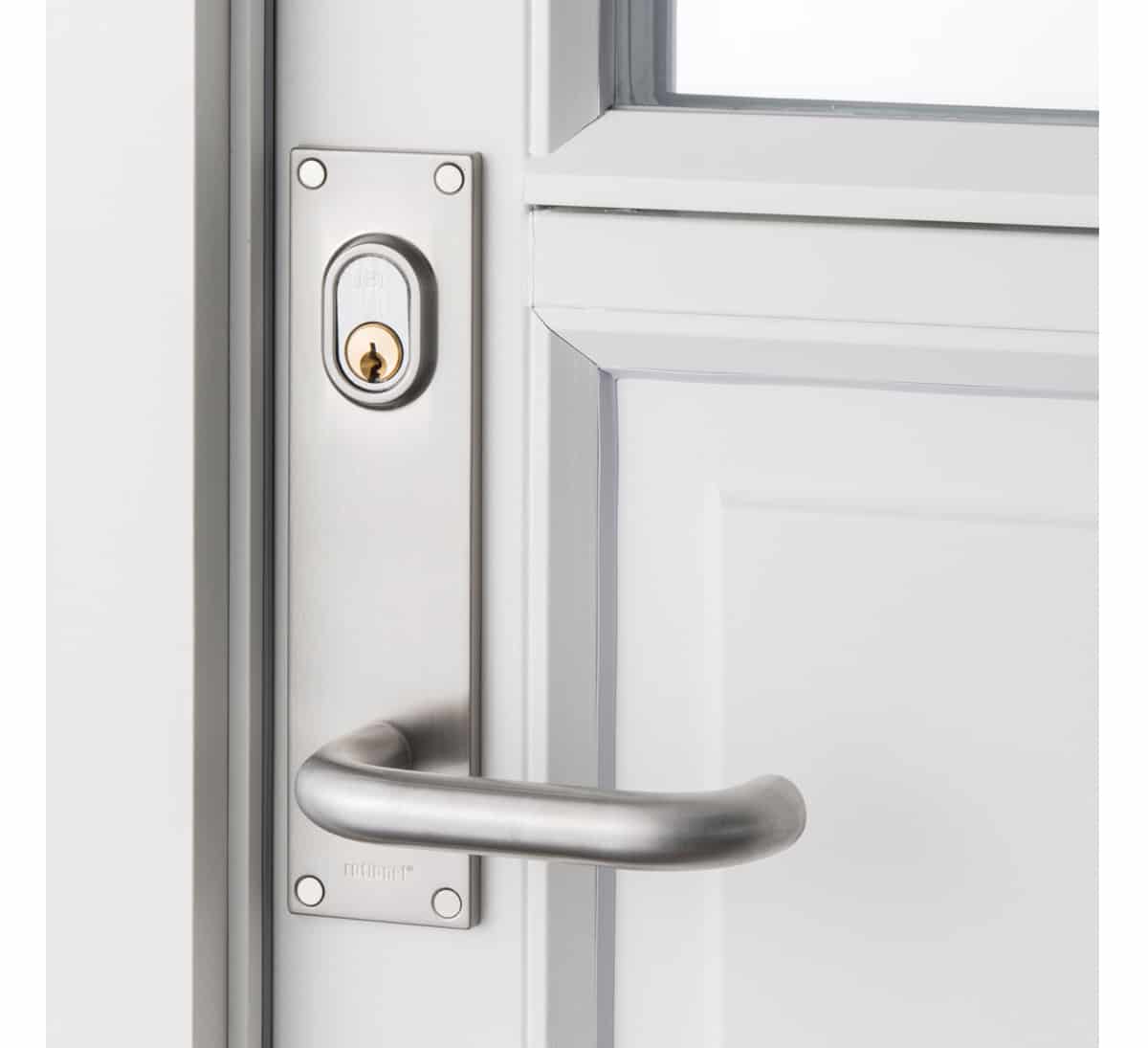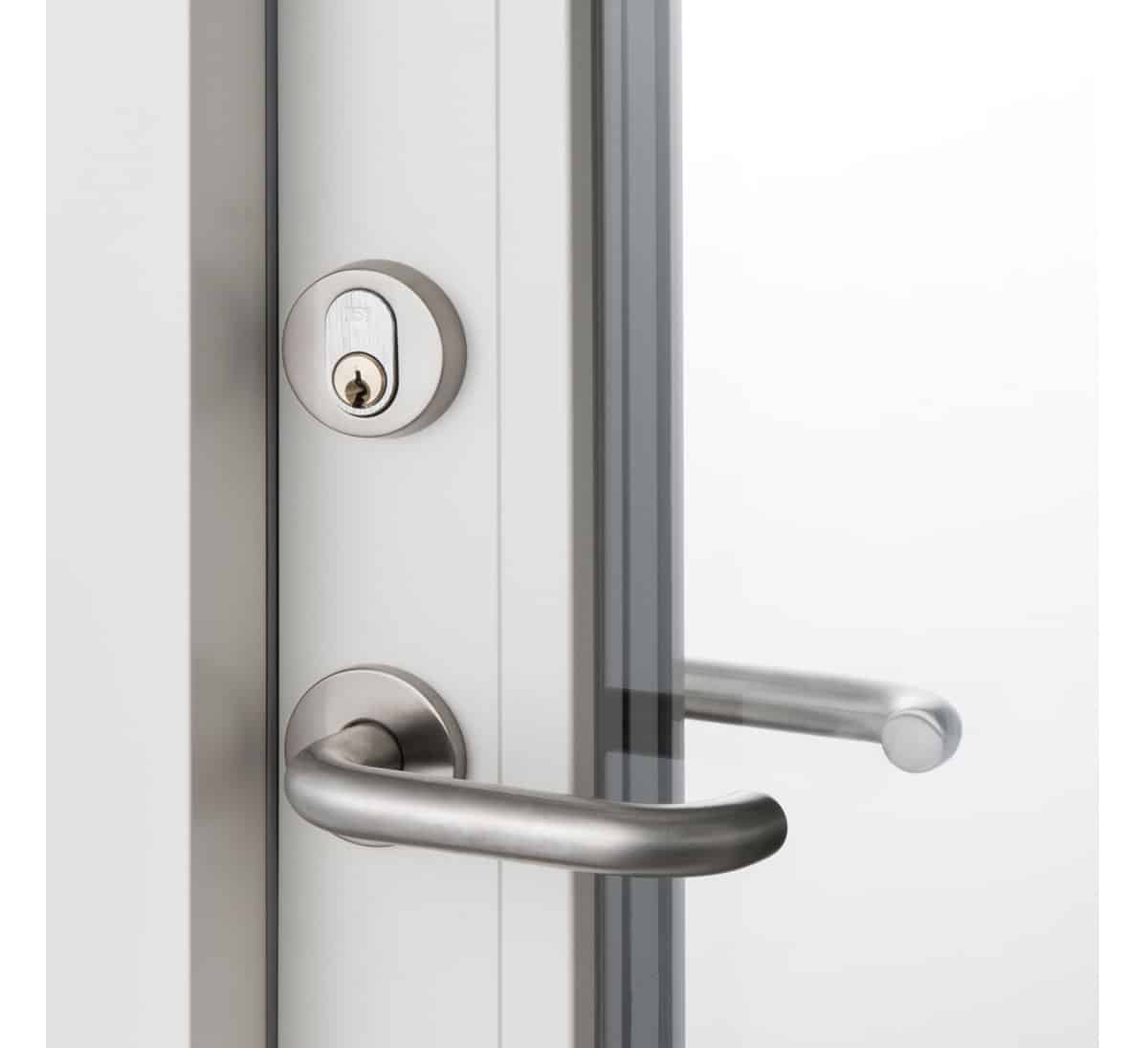 When it comes to handles for windows and doors, reliability and durability are essential. At Rationel we extensively test our handle design, opening and closing it 20,000 times to make sure it performs consistently and reliably throughout a typical lifetime. And so that our handles stay looking good we also test the metal surface to check that it offers great corrosion resistance.