The tilt and turn door is our inward-opening design that functions in two ways. They are hinged from the side and open inwards, or, for ventilation, the leaf can be tilted. The tilt function is available on the 'master' leaf only. Complete with a large glass area for plenty of light intake, it's the ideal door for many styles of modern home.
View the size parameters of a tilt and turn door.
The modern, low-energy design
Our tilt and turn doors are available in Rationel AURAPLUS triple glazed. This profile embodies modern Scandinavian style, with an aluminium clad timber frame that provides exceptional durability and longevity. At the same time, the design allows for maximum daylight and optimal thermal efficiency.
You'll have the choice of more than 200 colours, with the option to choose a different colour on both the inside and outside your home.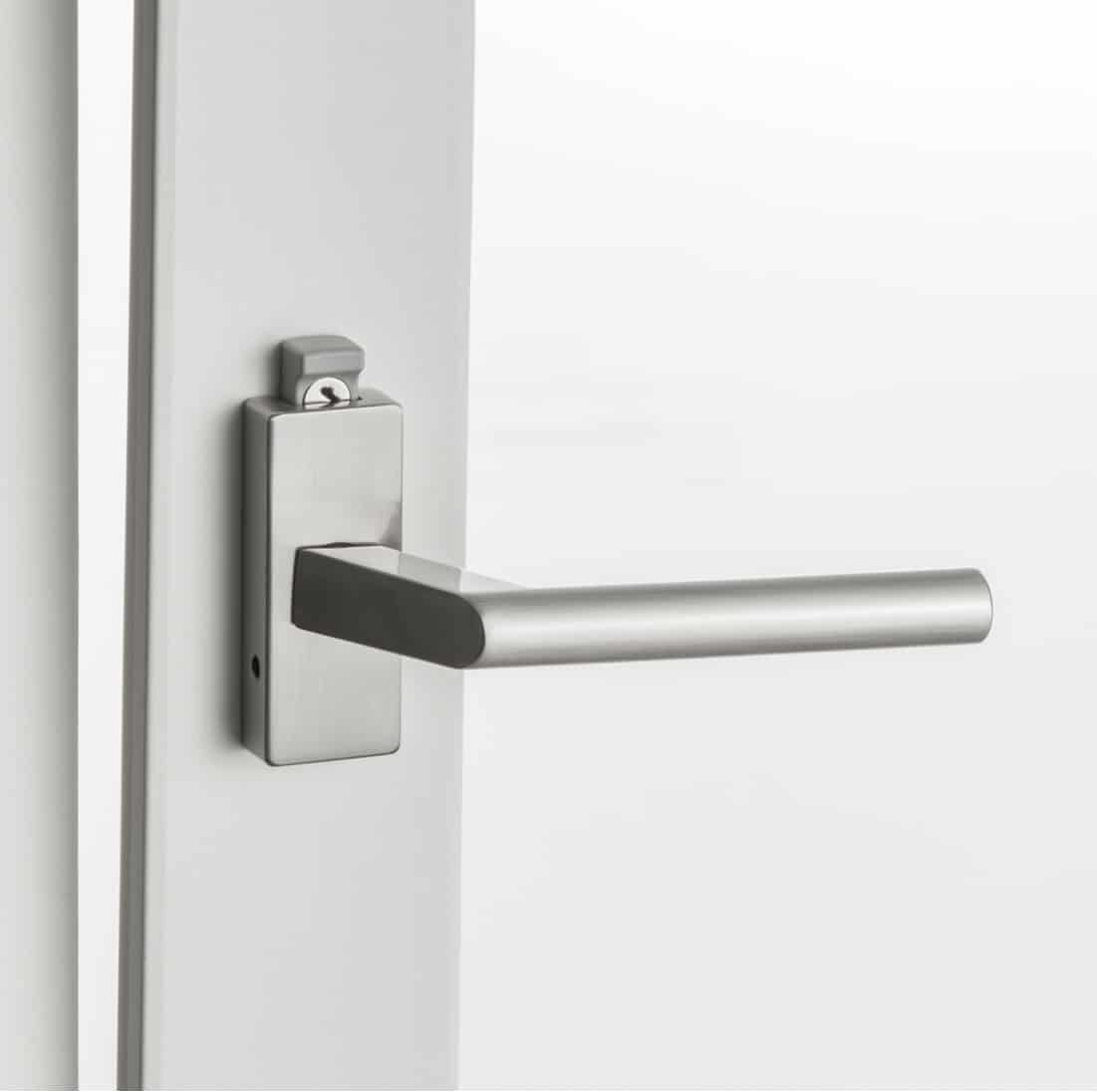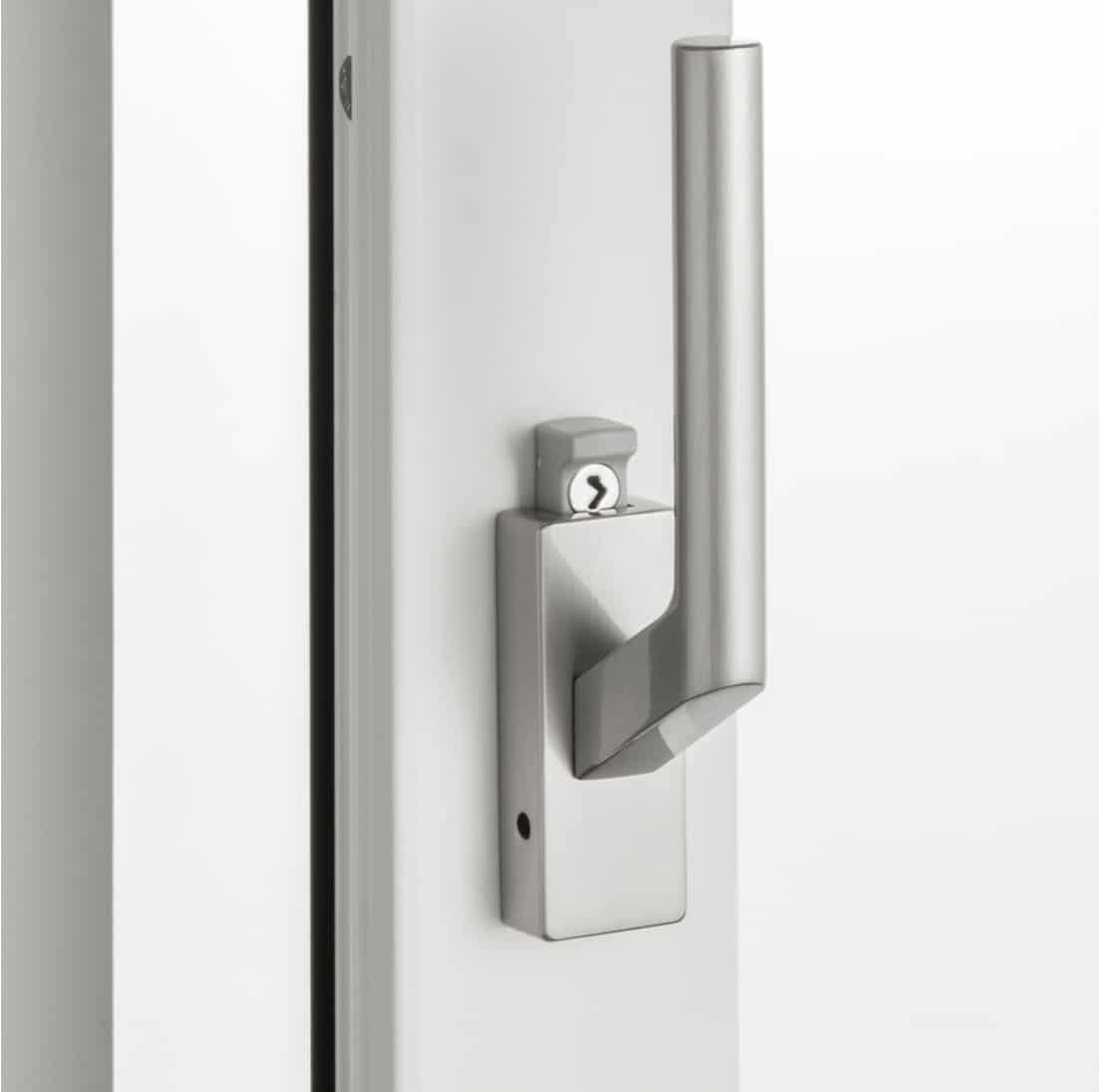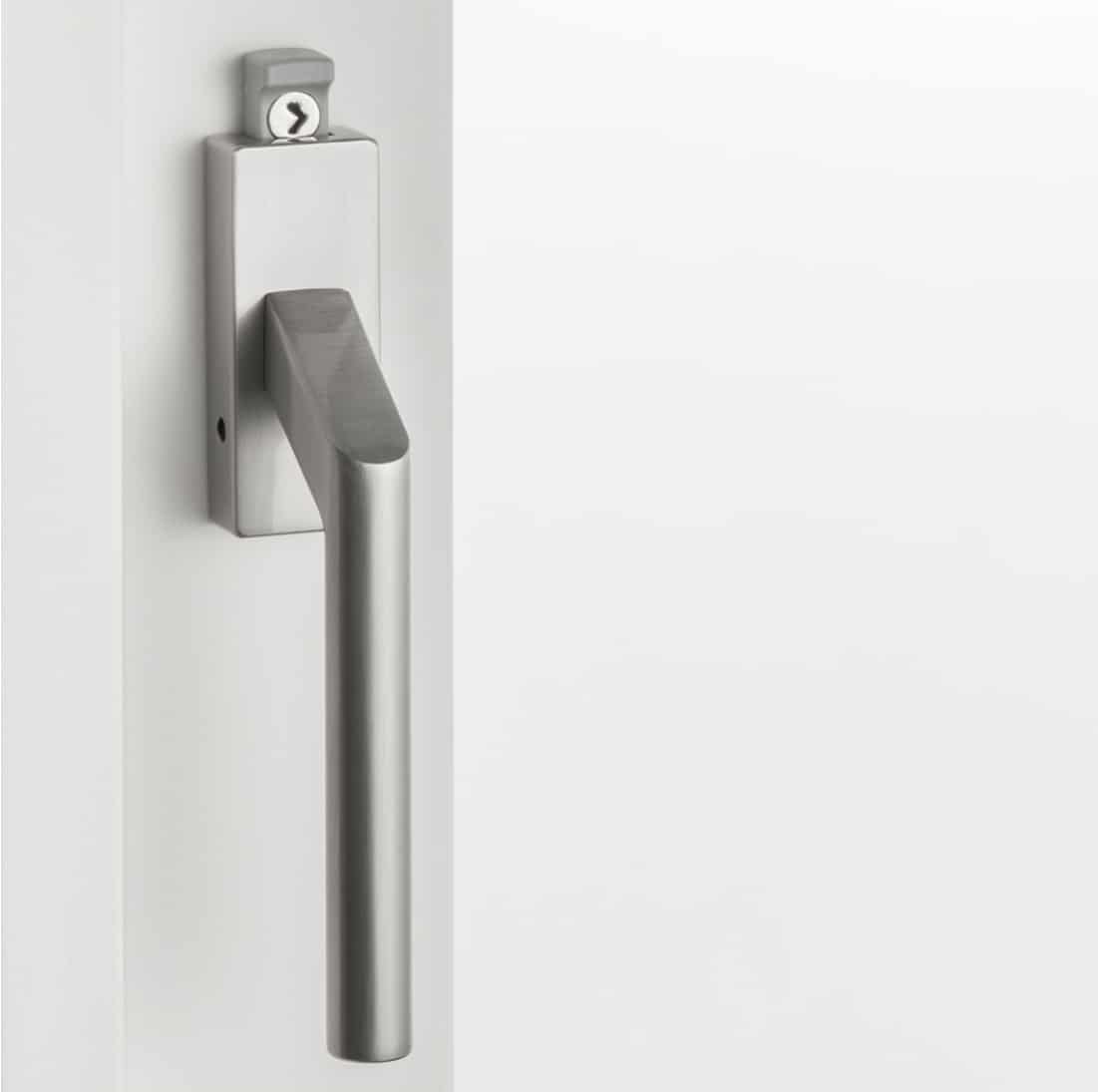 The tilt and turn door is operated by the handle, which activates three functions. When the handle is turned to the horizontal position, the frame tilts inwards from the top, allowing fresh air to ventilate the room. Turn the handle upwards to a vertical position, and you can open the door inwards, hinged from the side. To close the door, turn the handle to a vertical position.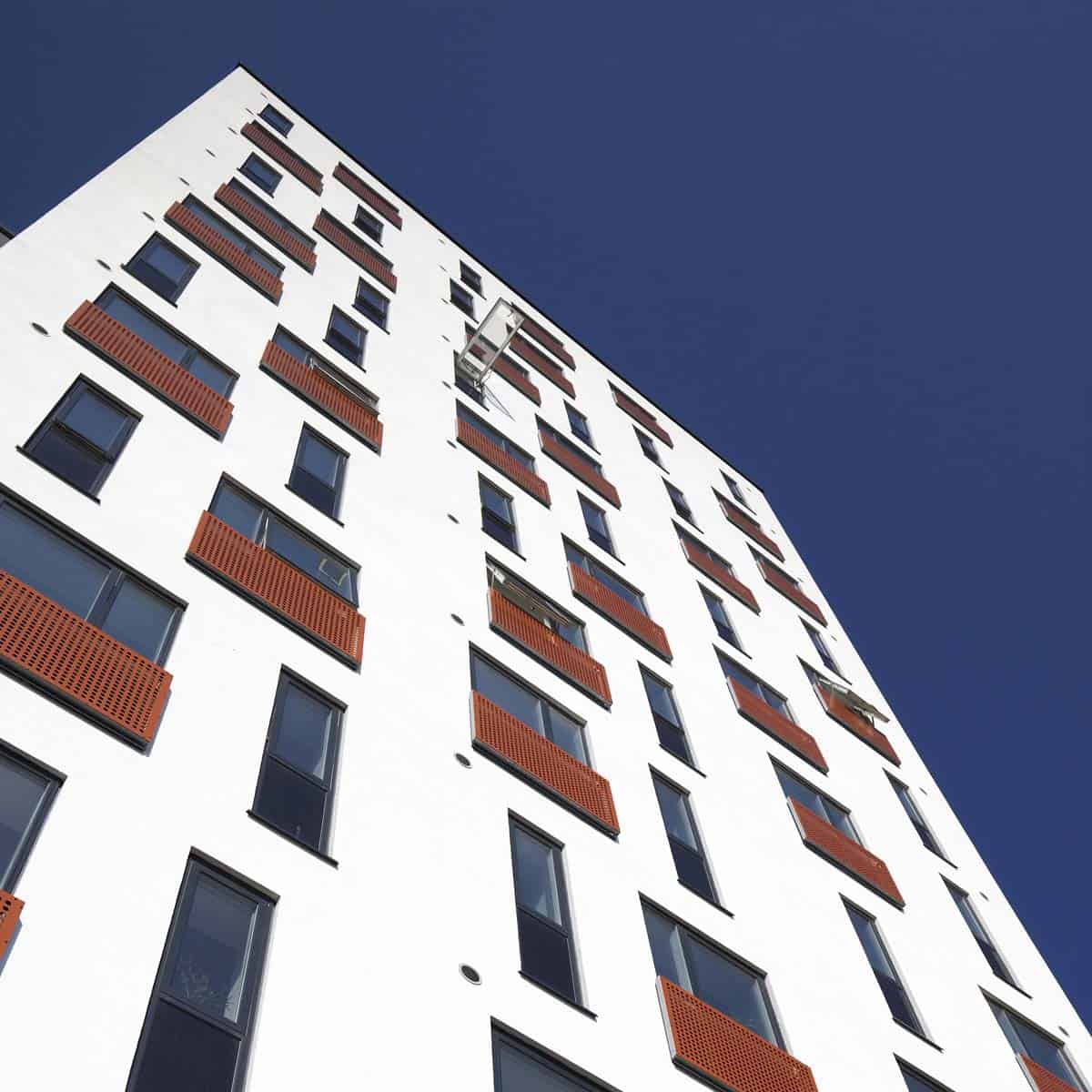 Perfect for floor building
Ease of maintenance is an important factor for choosing your doors. With super easy access, a tilt and turn door removes the need for ladders or other equipment when it comes to cleaning and polishing.
The tilt function of the tilt and turn door allows for good ventilation as standard. You can also opt for a built-in trickle vent, which means you can ventilate your home without the need to open your doors. This goes a long way towards creating a healthy indoor climate.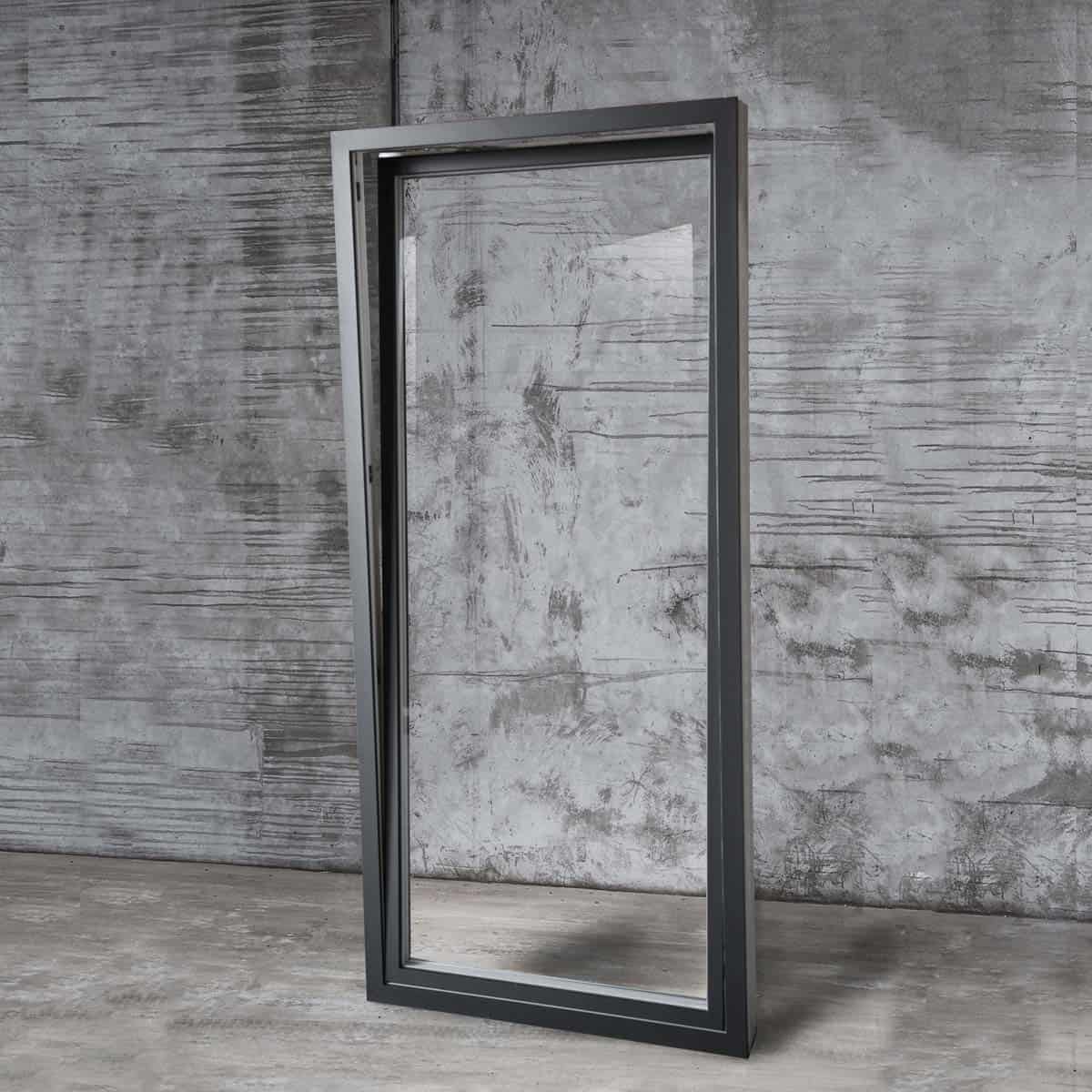 With a large glass area, our tilt and turn doors allows for maximum levels of daylight to enter your home no matter what time of year.
Natural daylight helps to boost your mood, as well as making your indoor space feel much larger.
Contact us for a free quote and advice on your new windows and doors.