Our sliding patio doors are designed to be as beautiful as the outdoor view they frame. Highly-energy efficient, they work to bring the beauty of your garden into your home in the summer but keep the heat and enjoyment throughout the winter.
The sliding part of the door is designed to lift and glide easily, so that even when space is at a premium, you can enjoy the best of nature – both indoors and out.
View the size parameters of a sliding patio door.
Truly modern design, built to last
Our sliding exterior patio doors are available in our AURAPLUS triple glazed. This unique profile is characterised by clean lines and a sleek frame, with additional aluminium cladding for exceptional durability and a life expectancy that will span decades.
With more than 200 colours to choose from, and the option to have a different colour both inside and out, your sliding doors will be truly bespoke to your grand design.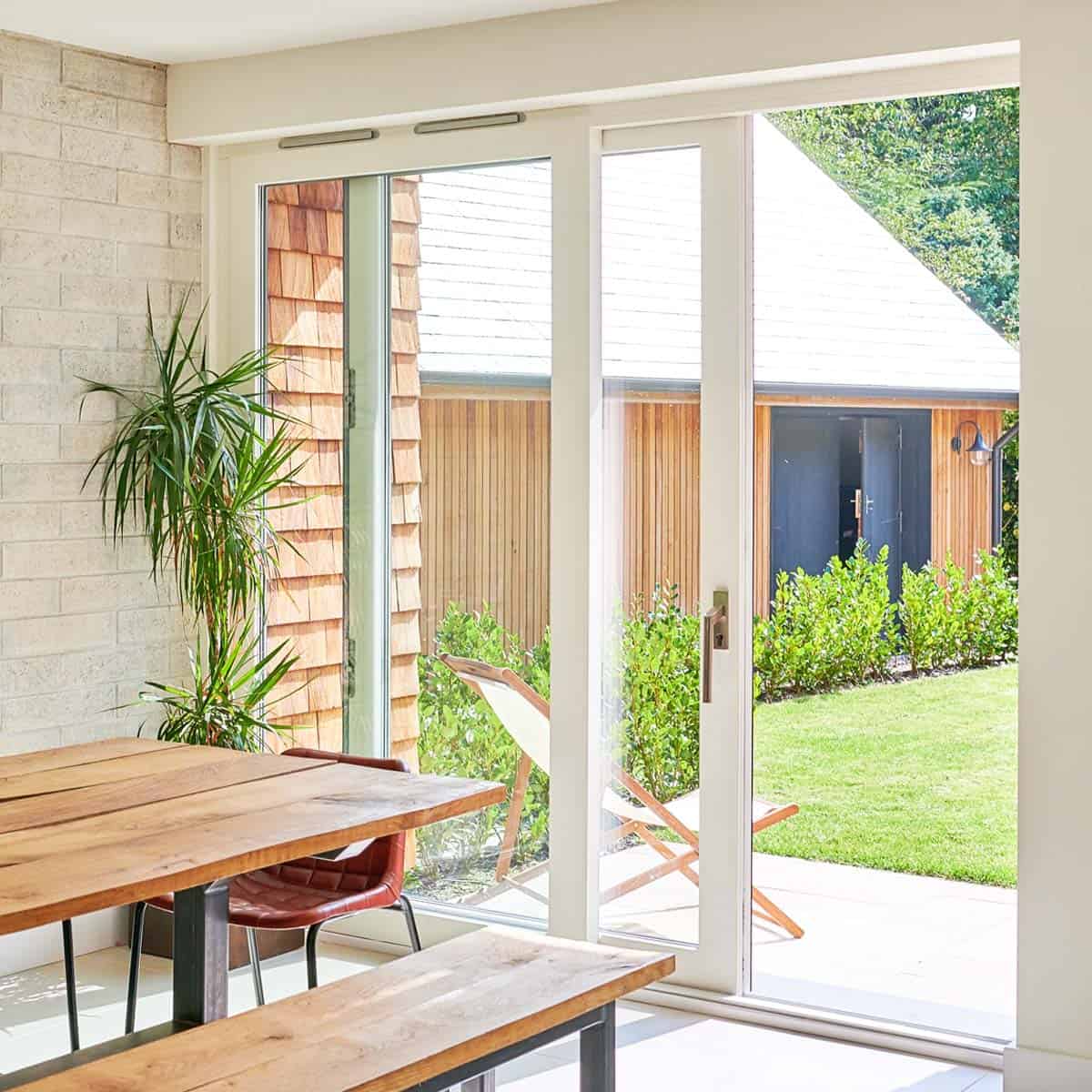 With a large glass area, this style of door maximises the amount of daylight coming into your home. Complete with energy-efficient panes, you can enjoy the views outdoors during any time of the year.
With sliding doors, you don't need to worry about whether you've got enough room. Since they have no swing area, sliding doors are suitable for any space you wish for your home. No matter what kind of space you're working with, you deserve the doors of your dreams.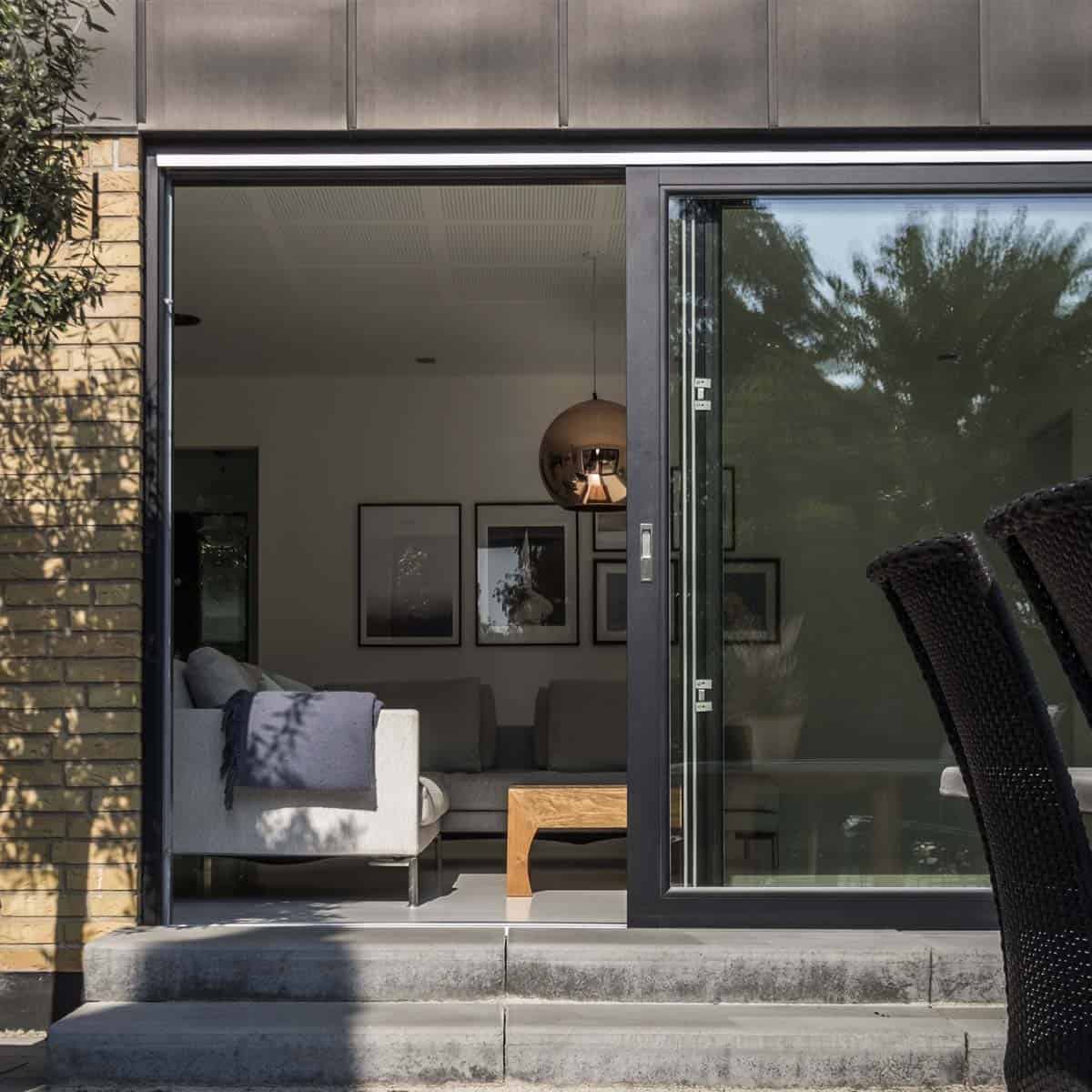 When it comes to choosing your doors, security is right up there on the list of priorities; you need to know that you and your family will be protected from potential break-ins. That's why all of our frames, locks and hardware have been rigorously tested against most common burglary methods, so you can have peace of mind both in and out of your home.
Contact us to start your journey today.