Rationel proudly supplied triple-glazed timber windows at the centre of the UK's first Eco Town, in Oxfordshire.
When leading housing provider A2Dominion embarked on their mission to create the UK's first true zero carbon community, the team at Rationel were thrilled to be involved in a project with environmental integrity at the heart of it.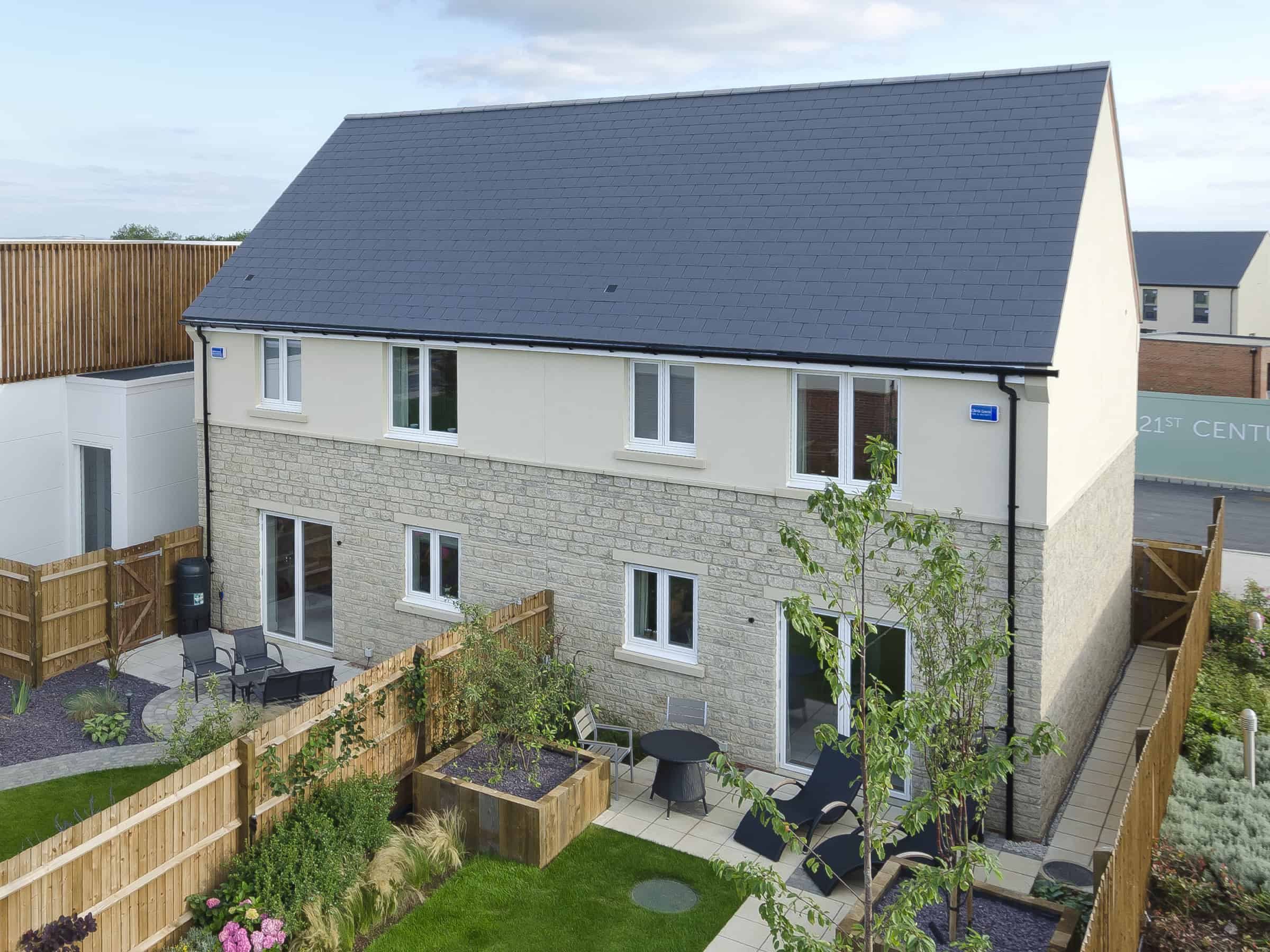 "We chose Rationel for several reasons. We wanted to showcase the highest Code 5 in Sustainable Homes levels using existing products on the market. Plus our windows had to have low u-values, with no compromise to real sustainability."
– Steve Hornblow from A2Dominion
Rationel's AURA triple-glazed, top-guided timber windows contributed greatly to the eco credentials of Elmsbrook at Northwest Bicester, Oxfordshire, helping to create a sustainable living environment that delivered exceptional, energy-efficient homes to its residents.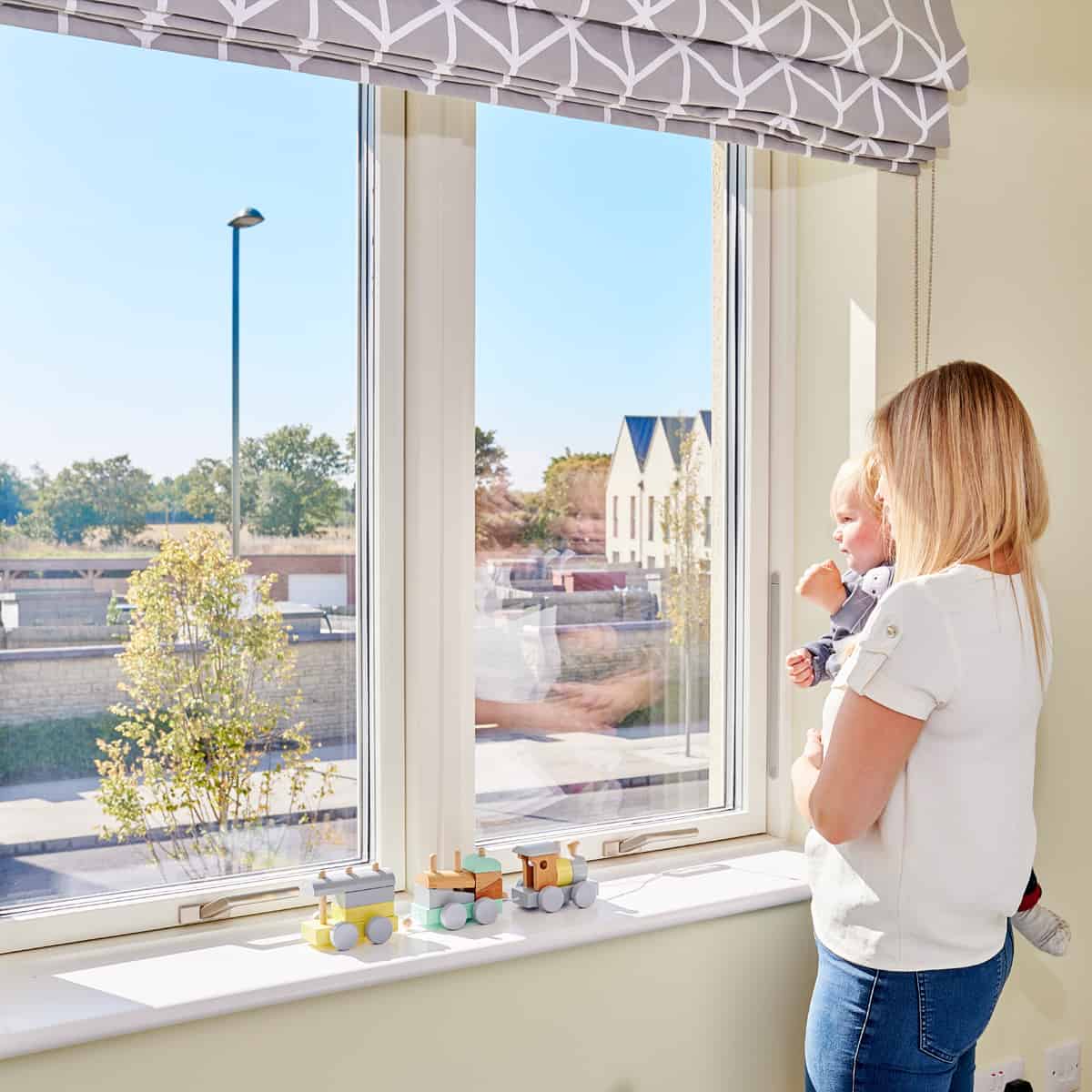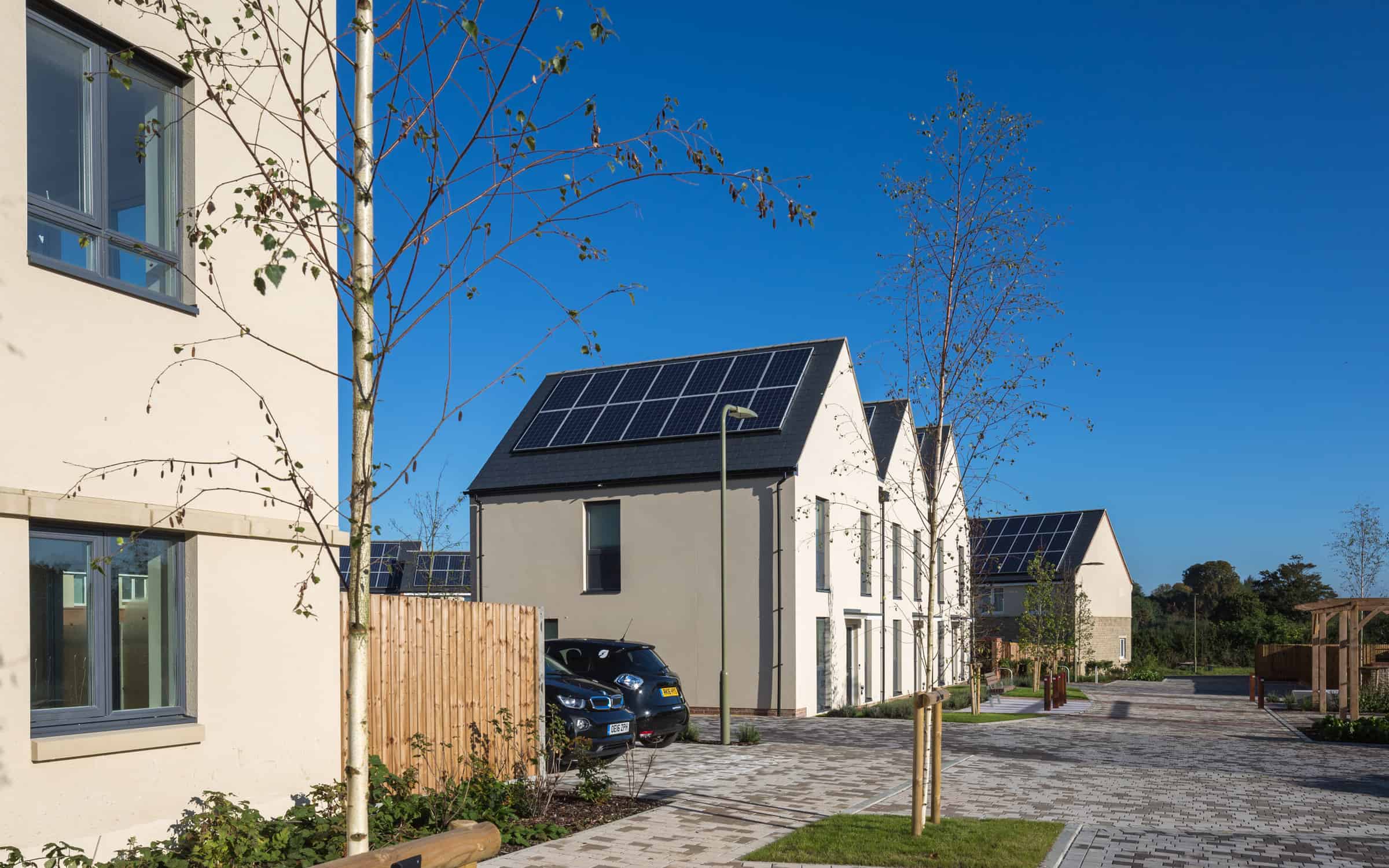 "Rationel's slim attractive timber profiles and modern Scandinavian designs are in-keeping with our vision", added Steve Hornblow, "we also have a commitment to using local labour, and Rationel's UK office was very close by".
Comprising a total of 393 zero-carbon homes (which is set to increase to 6,000), it is no wonder the Elmsbrook Eco Town won a string of awards for its sustainability credentials, becoming one of 11 projects worldwide to receive the Bioregional's One Planet Living Status, and being chosen as one of the Government's 10 NHS-supported Healthy New Towns.
All the homes receive heating from a low carbon, Combined Heat and Power (CHP) source via a district heat network, while timber frame design, air tight doors, energy efficient cavity and roof insulation from Rationel serve to keep this warmth locked in to every home.