Product design company renovate Chapel Studio with Rationel windows
3fD product design company relocated their business to an interesting old chapel in London Street, Whitchurch, Hants, which required extensive refurbishment. The firm took on a complete renovation without the assistance of architects, using their design and engineering expertise to create a new studio space. The Chapel started out as a Methodist Church, before becoming a clothes- making factory and had been lying empty since the 1960s.
"We wanted to reflect all that we represent in the work we do for our clients, and took on this building as a perfect place to work creatively," says Austen Miller, senior partner 3fD, "and creative people are attracted to creative spaces."
"We wanted the space to feel as light as possible so the ground floor uses lots of glass panelling which allows the natural light from the magnificent timber windows to easily pass through the building."
The windows were chosen from Danish firm Rationel and were designed specially for this purpose. Good insulation properties were important for such a large expanse of glass to the front of the building, and Rationel's windows have low u-values with both the double glazed units and thanks to the Argon gas inside the glazed panels. Using a natural material like timber, and the aluminium cladding to protect the timber on the outside, were attractive to the design team.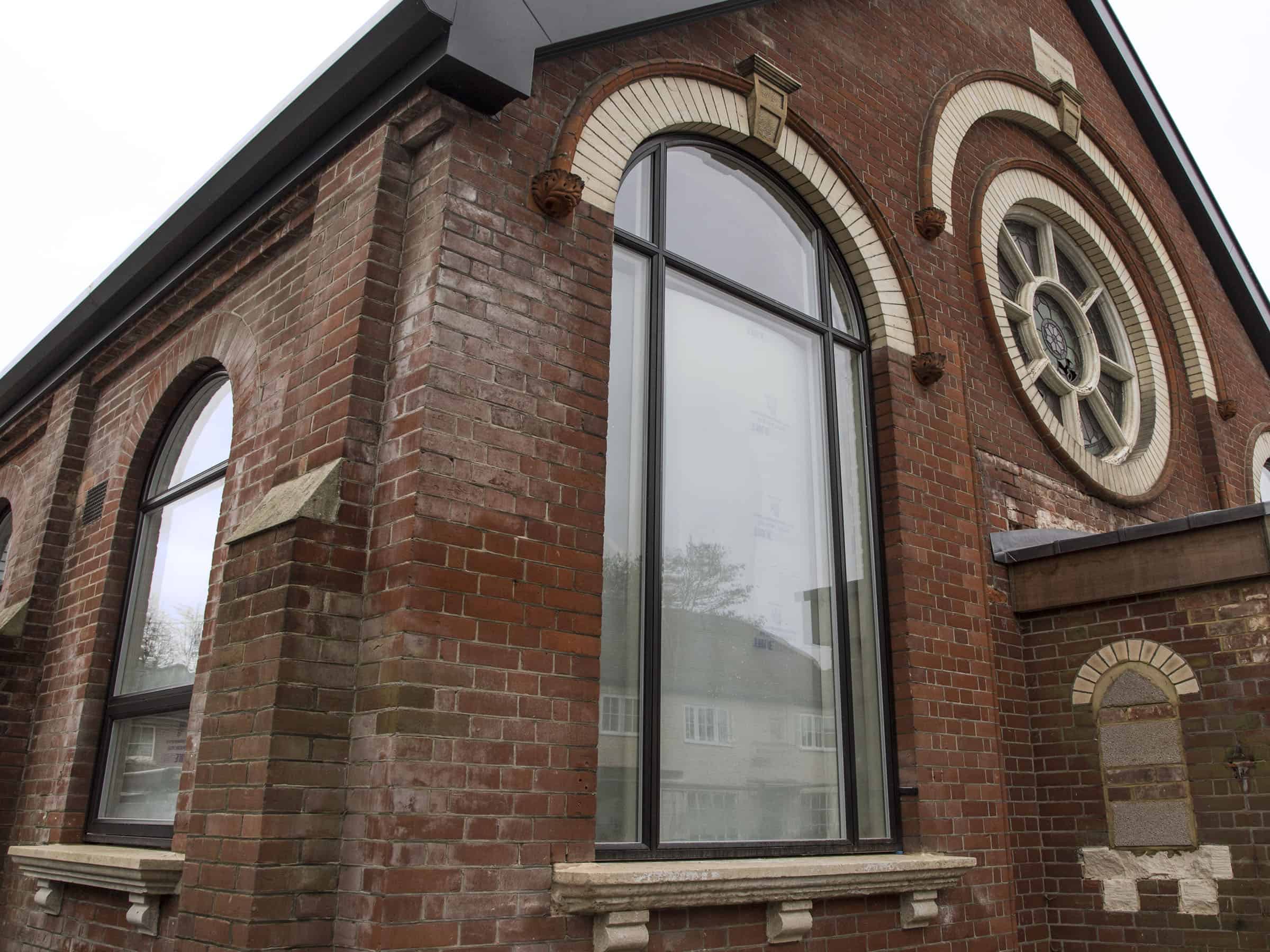 Be inspired by our case stories