To maximise the space and light internally for this contemporary family home in the north east of Scotland architects from Michael Gilmour Associates in Aberdeen organised the public spaces to face south and proposed to effectively fully glaze the south facing elevation.
The choice of glazing was critical in achieving this and a primary concern was to source very large high quality triple glazed windows.
"We specified Rationel Auraplus glazing at the initial design stage and worked closely with Architectural Doors and Windows (ADW) to confirm a maximum window size of a suitable proportion which would work with the internal spaces we were proposing," says Jamie Gilmour of Michael Gilmour Associates.
"The window size then determined the structural spans and layout of the steel frame."
The result is a building that is flooded with natural light with large unobstructed views and a near seamless connection between the inside and outside. Furthermore the thermal design and triple glazing of Rationel's Auraplus range means the building is extremely energy efficient and surpasses the most stringent energy performance requirements.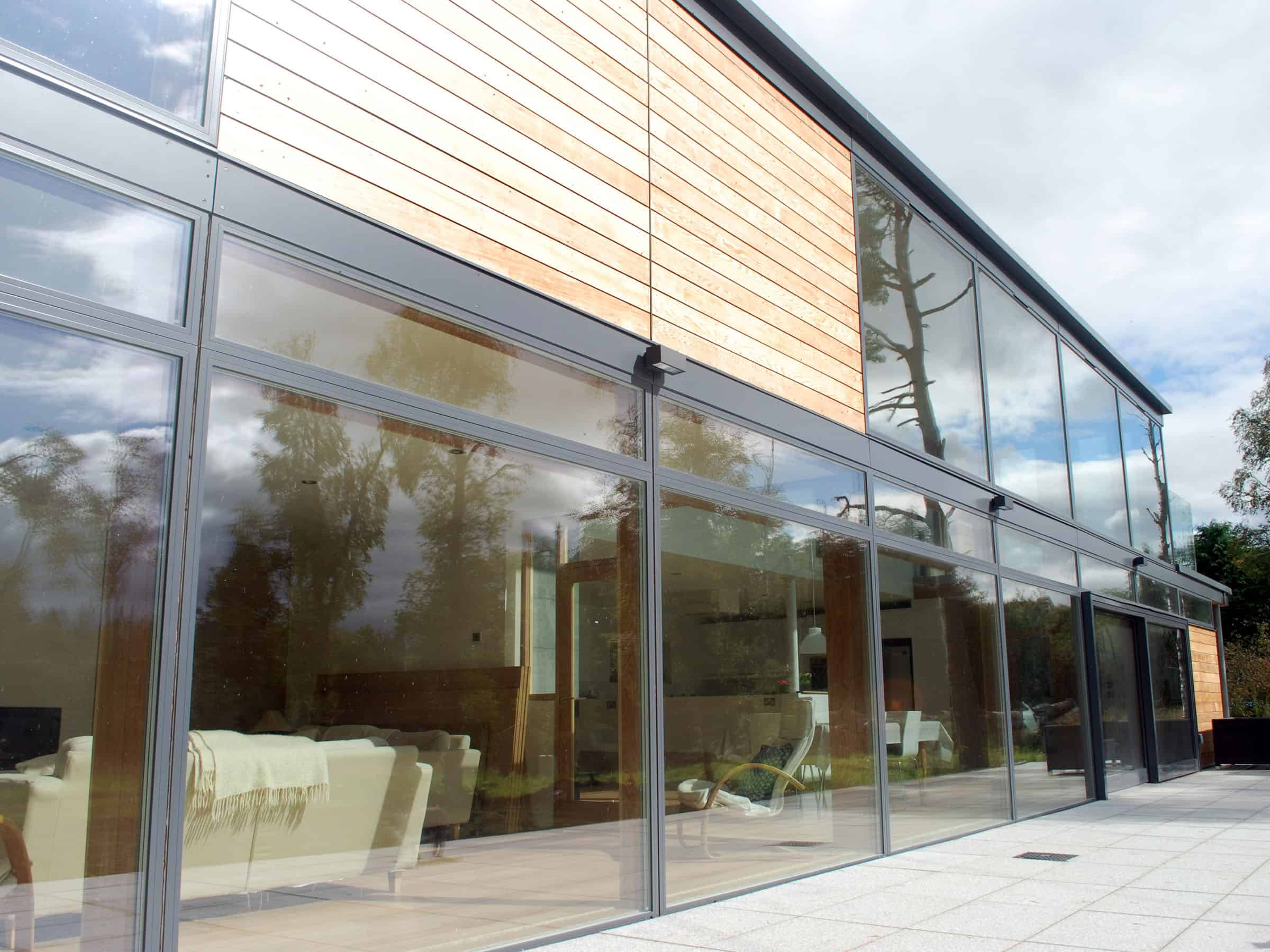 Be inspired by our case stories