Halo at Long Road, Cambridge is a development by Crest Nicholson (Eastern) Ltd. The architects for this 274 home development were CHBC Architects.
In order to achieve Code for Sustainable Homes Level 4 on a new housing development, at Halo in Cambridge, the Crest Nicholson team predominately followed a Fabric First specification. They said: "we were in part able to achieve this by using Rationel's AuraPlus range of Scandinavian timber windows."
"Rationel's AuraPlus windows achieve a brilliant whole window U value of 0.79W/m2K which adequately achieved the energy efficiency figures we required to achieve our SAP and Code for sustainable homes level 4 requirements."
Standard Rationel windows have acoustic performance of 34-42dB Rw.
Panel doors, entrance doors and window doors to balconies and patios were also supplied.
Open plan living means large areas of glazing make a major contribution to the quality of life indoors – and their stylish Danish designed windows and glazed doors enhances this contemporary design. The properties were designed with higher than normal internal ceilings at 2.5m.
"Because this was not a standard specification of window (which we tend to use), Rationel were extremely diligent during the specification and order confirmation process – going through the specification and measurements of each window individually. This was to ensure no mistakes were made during the manufacturing and delivery process."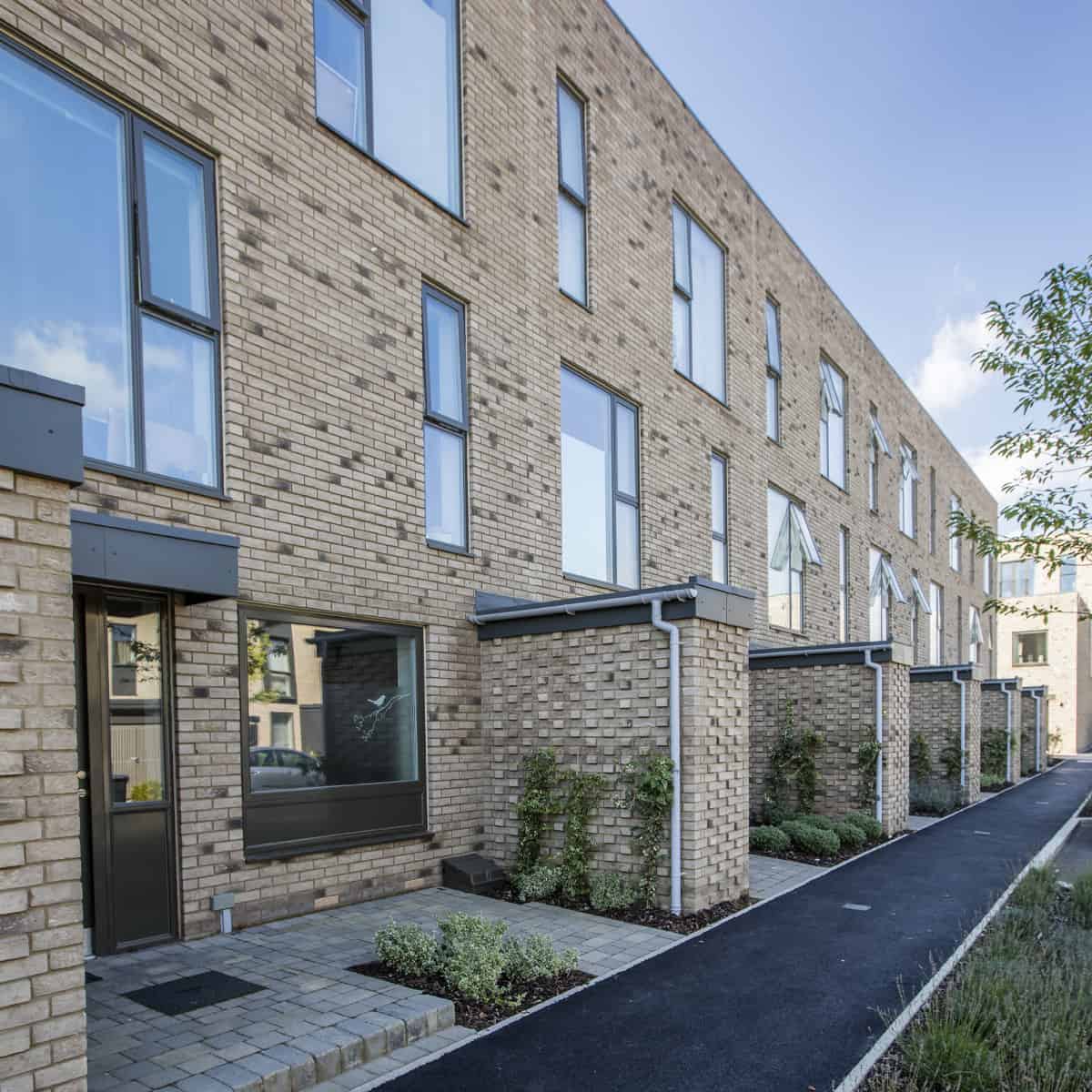 "We believe that the Rationel product really was the best out there for our needs, and the team were a delight to deal with, making our job much easier."
– The spokesperson from Crest Nicholson