At Little Comfort Farm in Devon, ecologists Jodie and Jeremy Ward have transformed four outdated cottages into beautiful, sustainable holiday homes which recently featured in Time's top 10 'eco escapes'. 'When we moved to Little Comfort Farm in 2017 the cottages were badly in need of restoration,' says Jodie. 'They had been converted from old farm buildings in the 1980s and were damp, draughty and very energy inefficient – the exact opposite of our vision of healthy, low energy and sustainable holiday homes.'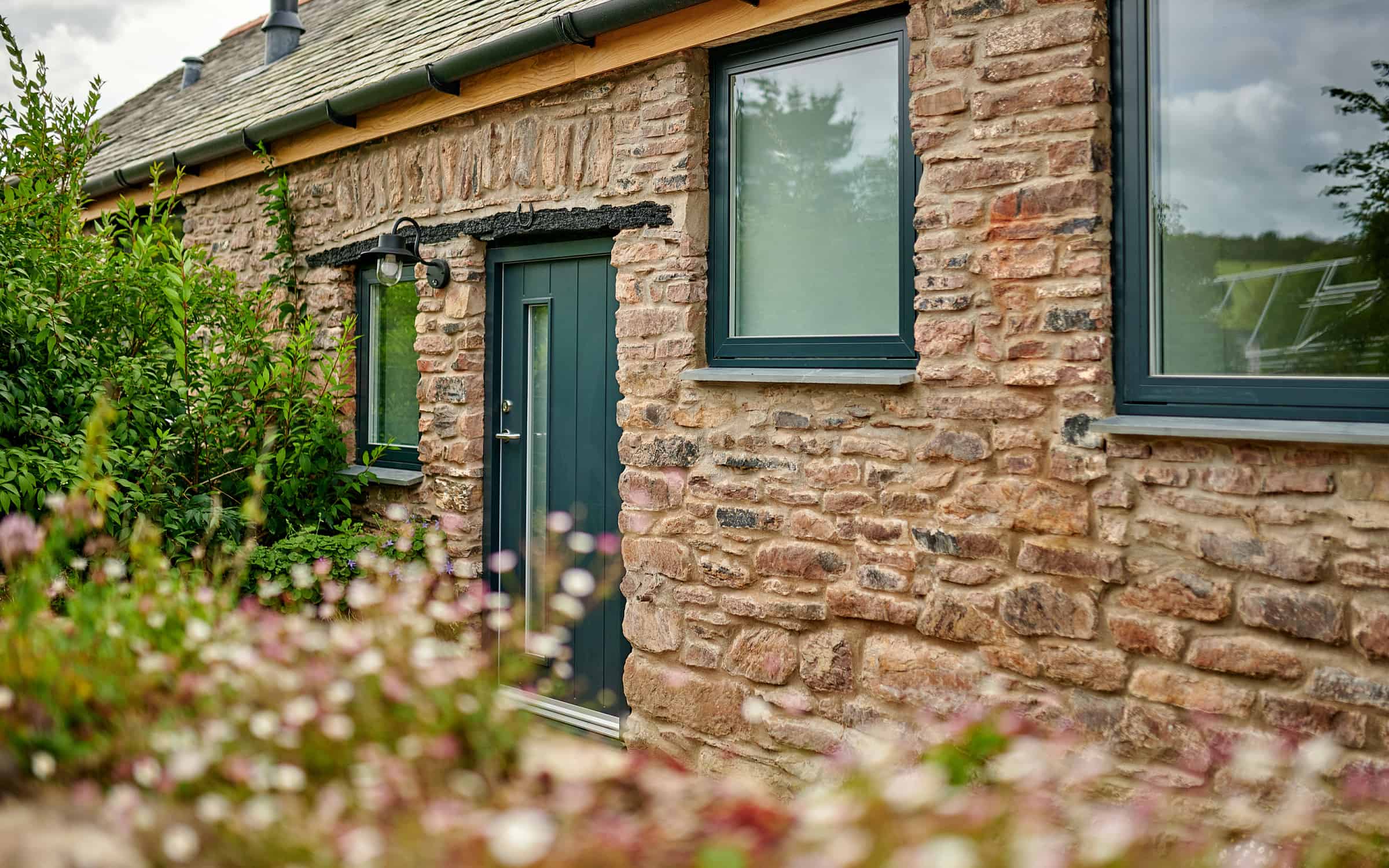 Jodie and Jeremy embarked upon an impressive 'ground up' renovation project which respected the heritage of the original buildings while introducing the latest in sustainable building techniques and products. 'For example, we used wood fibre insulation and cement free mortar, and only specified plastic-free products and volatile-free finishes to keep the atmosphere healthy,' says Jodie. 'We installed a biomass heating system, solar panels, and wood-fired stoves to keep the cottages warm and cosy, and we used natural materials in every room, from solid wood floors to slate worktops, and including organically produced furniture.'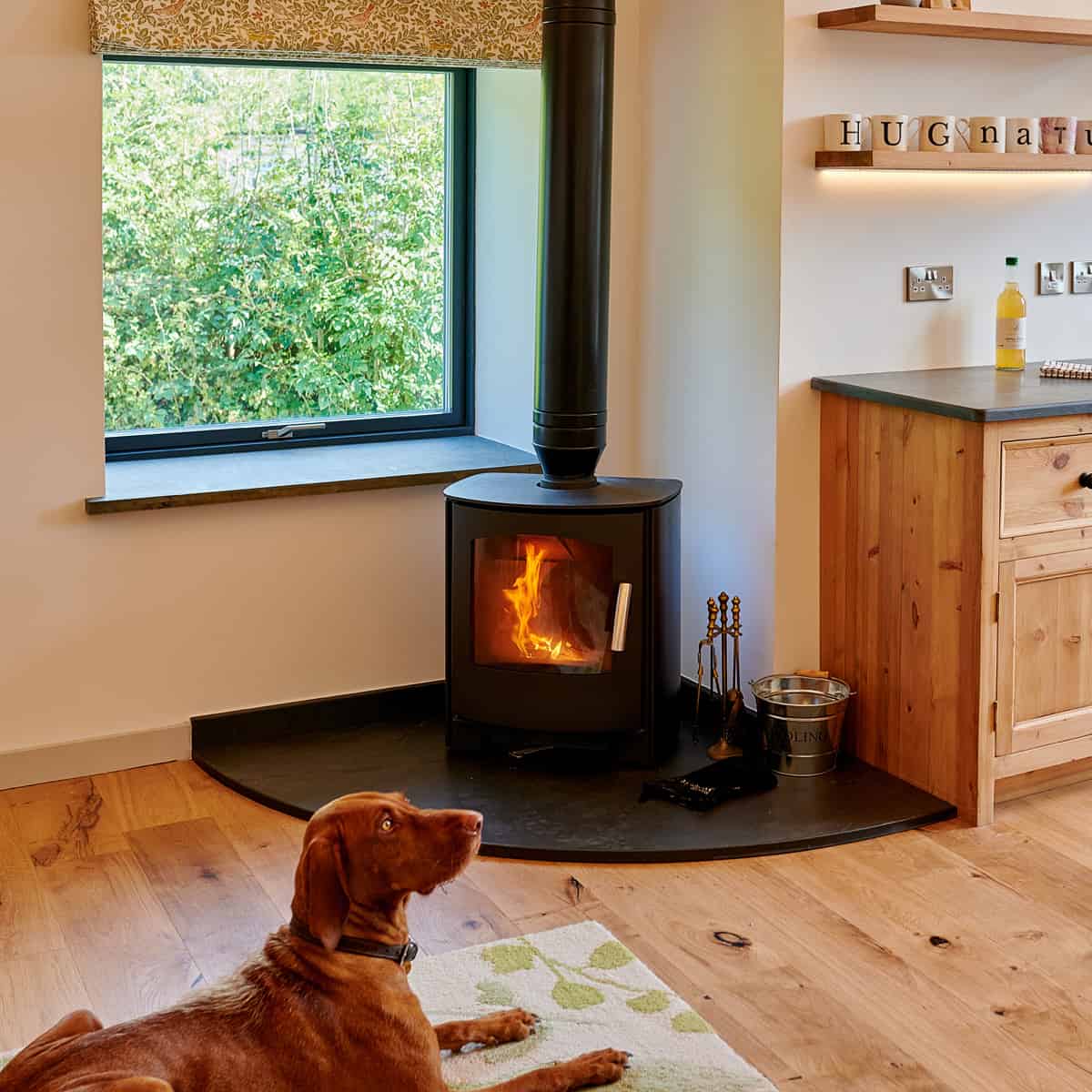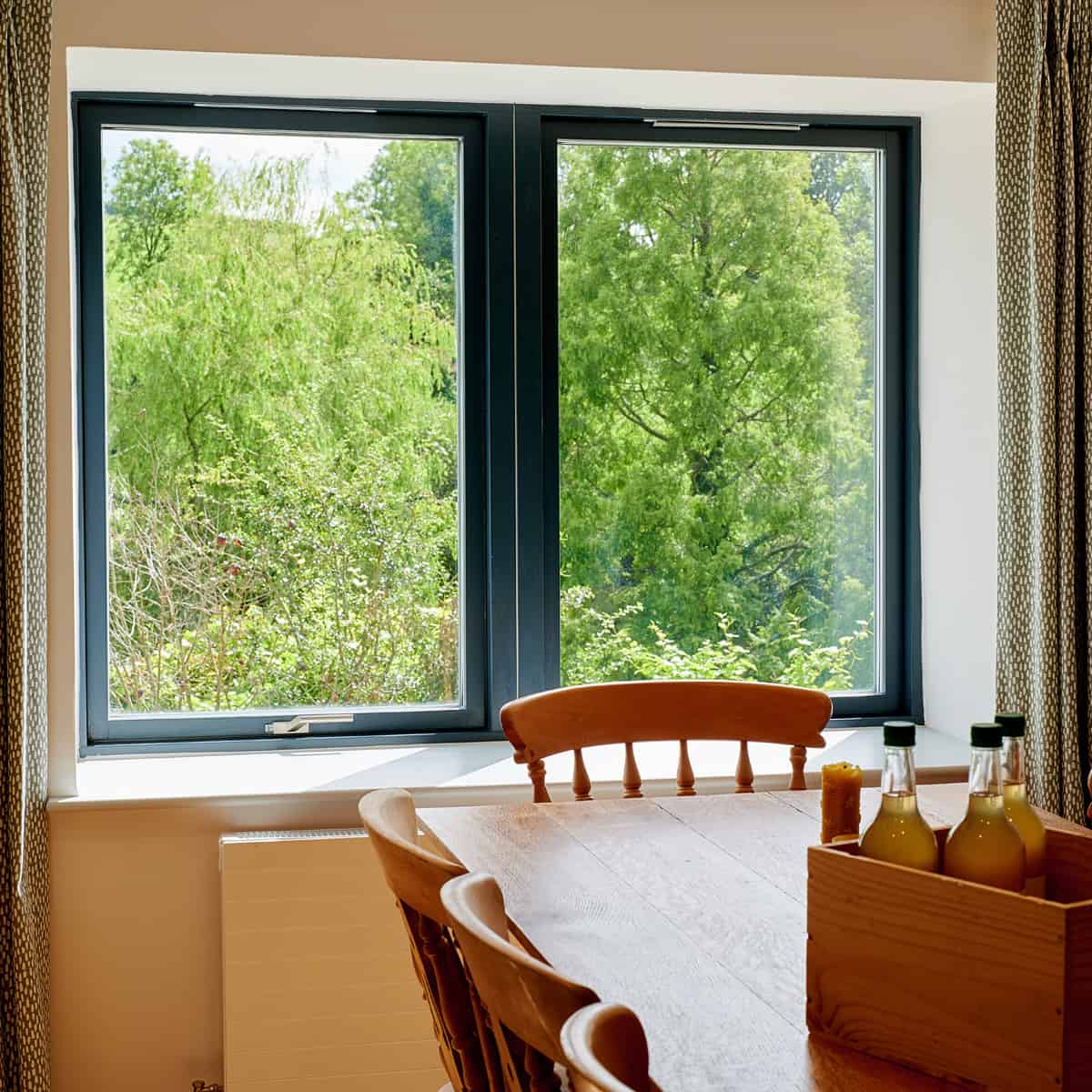 New Rationel AURAPLUS windows
New windows were also key to the project's success: 'In line with our highly energy efficient and sustainable design brief, our architect recommended Rationel AURAPLUS alu-clad triple glazing,' explains Jodie.
"AURAPLUS windows and doors met all our performance and sustainability demands, enabling us to replace small mullioned windows, which made the rooms quite dark, with larger single pane Rationel units, enlarging some apertures to make the windows even bigger."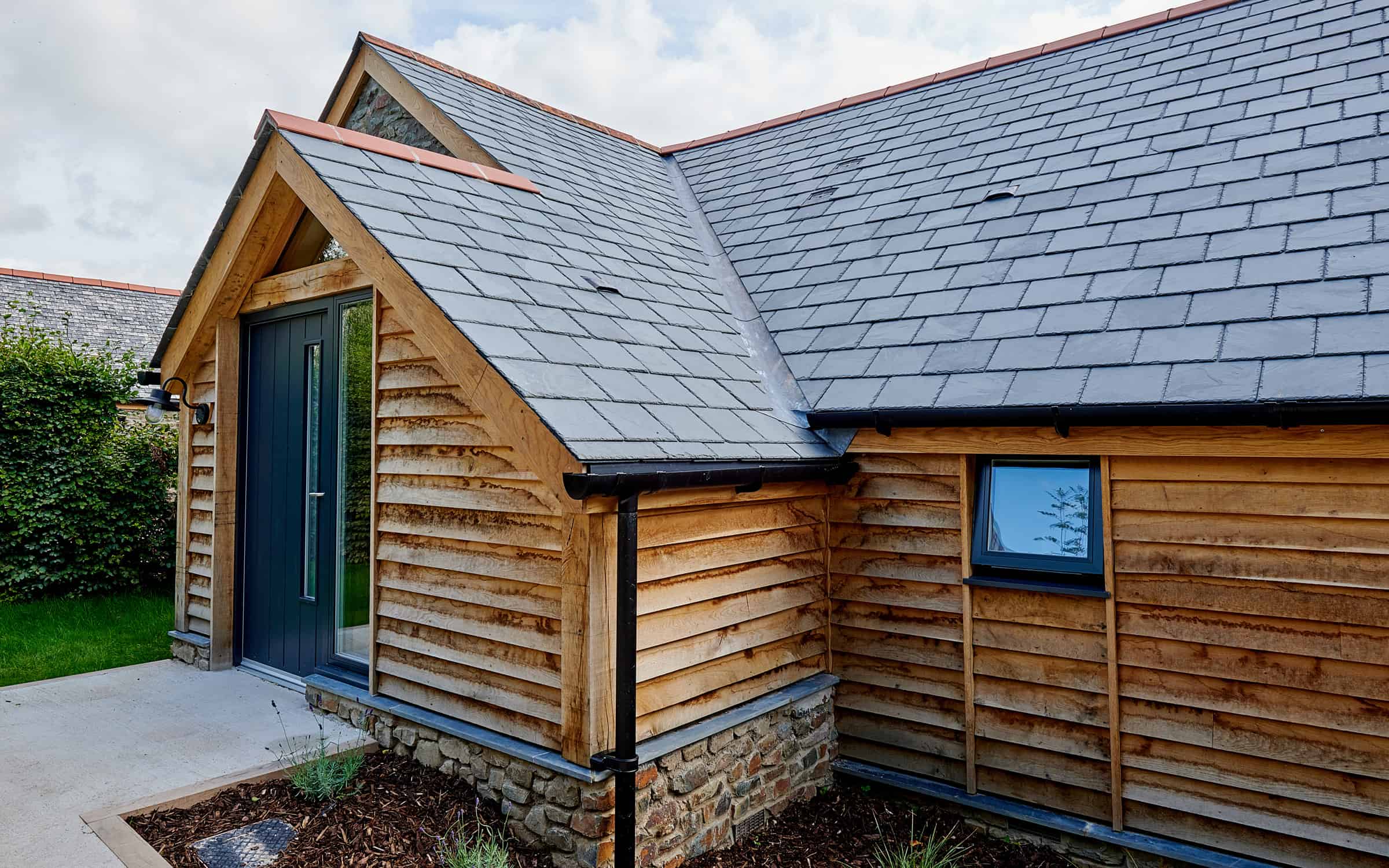 Jodie and Jeremy also created a 'cathedral window' in their Granary cottage by combining six window units to form a glazed screen which reaches up into a vaulted roof. Now, every room has more natural light, and our guests can really enjoy the beautiful countryside views that are such an important part of the Little Comfort Farm experience.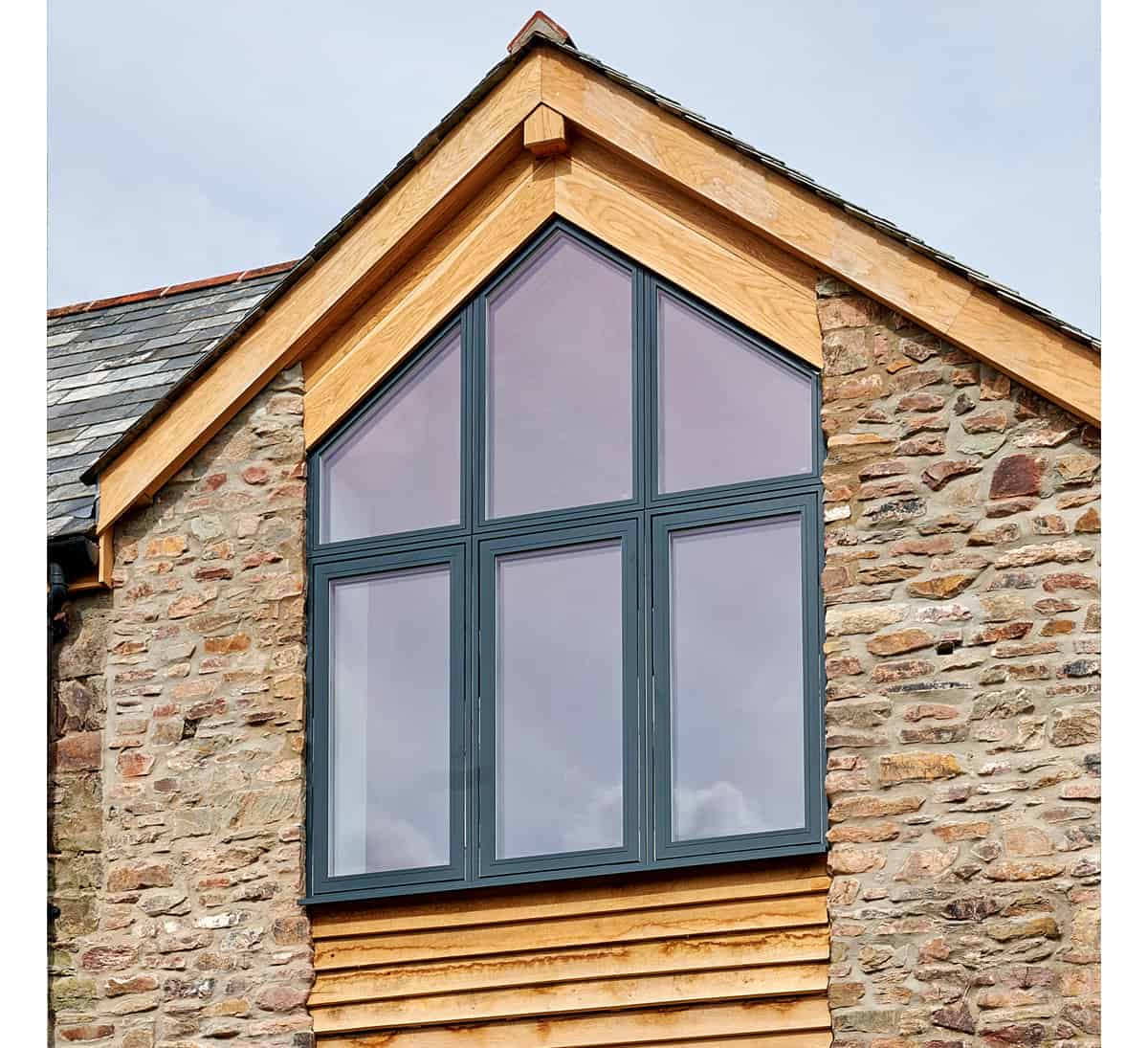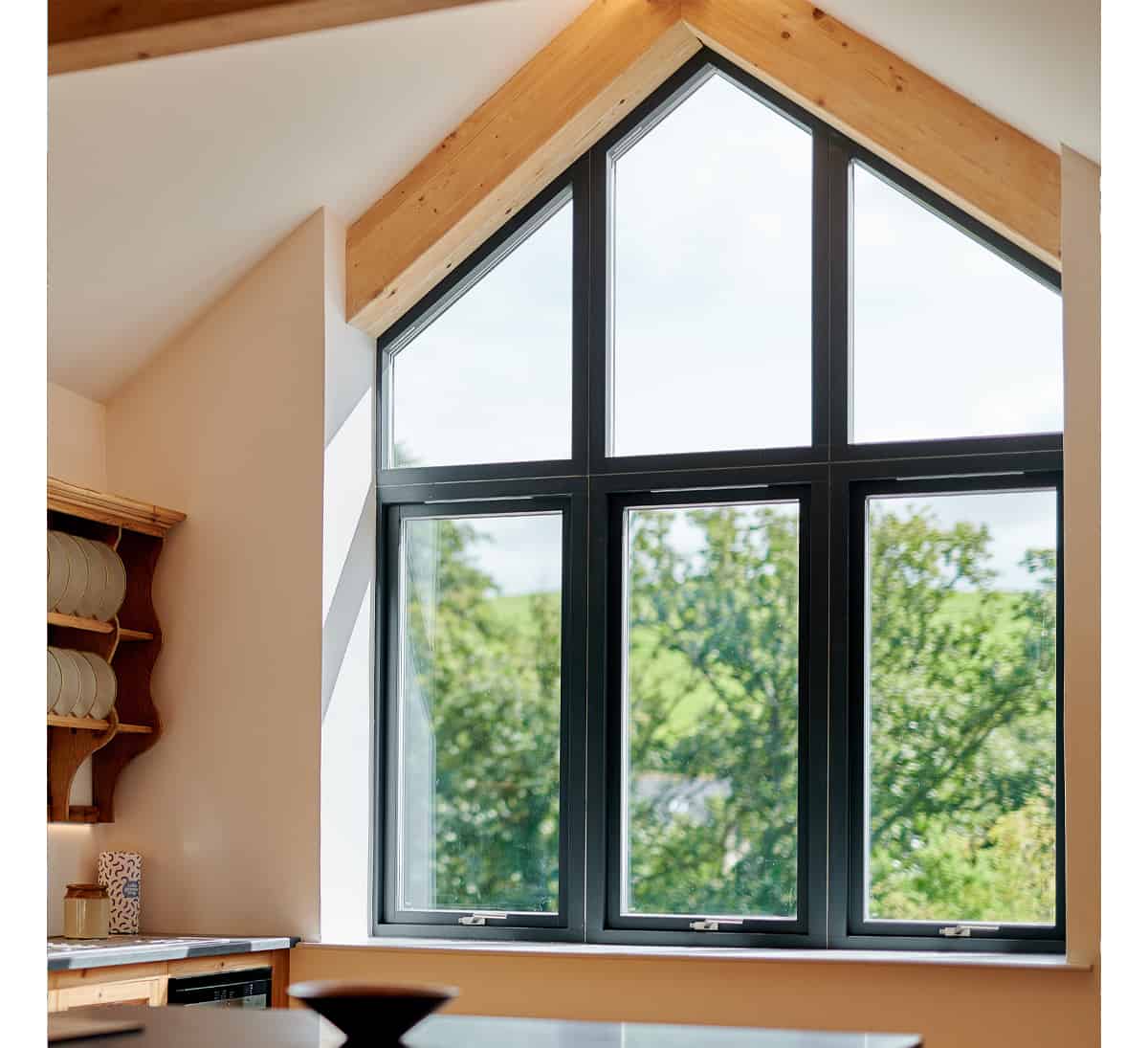 Despite the increase of glass, Rationel triple glazing keeps every cottage warm, dry and peaceful (thanks to improved acoustic control). 'The cottages maintain a lovely even temperature all year round, even when empty in the winter,' says Jodie, 'and this is
helped by the solar gain generated by the large windows.'
Rationel AURAPLUS windows and doors feature an all-timber frame externally clad in aluminium for extra durability. At Little Comfort Farm, the external aluminium frame is painted in dark grey to complement the slate roof, with the same shade also used on the inner timber frames, both to add drama to each window and to improve accessibility by providing a clear colour contrast at key points in every room.